People On The Move | 8.23.12

Golfweek, PARADE, Ladies' Home Journal, ProPublica...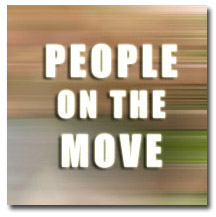 Meredith Corporation has named Faith Gingold associate publisher for Ladies' Home Journal.  Gingold was serving as the eastern advertising director of Southern Living and Southernliving.com.

Kate Smith is now reporting for Debtwire, covering bond markets. Smith has previously written for The Baltimore Sun.
Chris Kahn is now serving as a credit card industry analyst and editor for Bankrate. Kahn was previously an energy writer for The Associated Press.

Fortune has added Jim Sterngold as a contributor to the magazine and website. Sterngold joins the publication from SmartMoney.com, where he was a senior writer.

Amanda Zamora is now senior engagement editor for ProPublica. Zamora previously served as a national digital editor for The Washington Post.
Beverage Industry Magazine has promoted Jessica Jacobsen to editor. Jacobsen previously served as the magazine's managing editor.
Golfweek has promoted associate publisher Jereme Day to publisher. Day joined Golfweek in 2005, and had served as associate publisher sine 2010.
Hanley Wood has named Christopher Veator as president of market intelligence. Veator was previously with Thomson Reuters, where he was global head of intellectual property services. Also, the company has prmoted Andrew Reid to president of digital. Since 2007, Reid has been instrumental in Hanely Wood's digital transformation.

Dan Riley has been prompted to vice president, Detroit, at Time Inc. Riley was previously group director for the company's style and entertainment group. Also, Riley was named Sales Executive of the Year in 2011 by Folio:'s sister publication min.

PARADE names Wayne Powers as president and group publisher. Powers joins the magazine from Yahoo!, where he was senior vice president of North American sales.
Jennifer Welsh has joined Business Insider as a science editor. Welsh had been serving as a staff writer for TechMediaNetwork.

Jeffery W. Hamill has been promoted to executive vice president of sales and marketing for Hearst Integrated Media. Previously, Hamill had served as vice president of sales and marketing for the magazine division.
Meet the Author
---