People on the Move | 8.22.13

New hires at DuJour, Rolling Stone, Martha Stewart Living and more…
Andrea Bennett has been appointed as the new editor-in-chief of Niche Media's VEGAS magazine. Bennett joins the magazine after spending more than 15 years as a leading editor, contributor and writer at Travel & Leisure, Town & Country, Departures and T: The New York Times Style Magazine.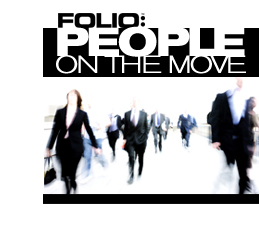 Eric Pike has been promoted to editor-in-chief at Martha Stewart Living. He had been editorial and brand director at the magazine.
Rolling Stone has named Chris McLoughlin as publisher. He was previously publisher at Men's Journal.
Christine Mattheis has been named senior editor of Health.com. Mattheis was previously an editor at Fitbie.com, a collaboration between MSN and Rodale.
DuJour magazine has tapped John Clarkin as associate publisher, Cat Dewling and Erik Yates as executive directors of sales and Ashley Tshcudin as social media manager. Clarkin is a 15-year veteran of Condé Nast Publications, most recently working as national sales director at W magazine. Yates was east coast advertising director for Entertainment Weekly and EW.com. Dewling most recently worked as senior account executive at the New York Post including Page Six Magazine and its glossy magazine, Alexa. Tschudin has over seven years of digital media experience, most recently as creator and social media director at Choupette's Diary.
Farrin Jay has been named PR coordinator at New York. She was previously publicity coordinator at Sesame Workshop.
Dean Stattmann has been promoted to deputy editor at Men's Fitness. He had been senior editor at the magazine.
Teri Evans has been named editor in chief of Naples Illustrated. Her experience includes roles as top editor at Entrepreneur.com and Home Channel News and editorial project manager and reporter for The Wall Street Journal.
InStyle has promoted Sharon Clott as senior editor. She was previously fashion news editor at InStyle.com.
Nick Haramis has been named senior features editor at T: The New York Times Style Magazine. He previously worked as editorial director at Bullett.
Meet the Author
---