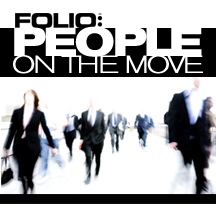 Meredith Corporation announced that Mabel Martinez has been named beauty editor of Siempre Mujer. She had been editorial assistant at People.
Matt Rice is now publisher of Style.com and Now Manifest. He previously served as associate publisher of the brands.
Summit Professional Network named Shawn Moynihan as editor-in-chief of National Underwriter Property & Casualty. He was previously executive managing editor.
Jenny Bailly has been appointed beauty director at Allure, previously working as deputy beauty director. Lauren Caruso joined Allure as senior Web editor. She was senior living editor at Refinery29.
Luxe Interiors + Design promoted Arlyn Hernandez from senior managing editor to executive editor.
Patty Adams Martinez has been appointed as editor-at-large at Nylon. She has contributed to Seventeen, Rolling Stone and the New York Post. Nylon also hired Busra Erkara as senior editor. She was most recently a staff writer at Bullett Media. Mickey Stanley also joined the editor teams for Nylon and Nylon Guys as senior editor. He previously worked as editorial associate and contributing writer at Vanity Fair.
Self has named Maureen Dempsey as site director. She previously served as executive digital editor for Martha Stewart Weddings.
Scott Portugal has been named general manager of Yieldbot's publisher platform. He was most recently senior vice president, programmatic and strategic alliances at Pulsepoint.
Jessi Hempel has joined Wired as a senior staff writer. She previously worked at Fortune as a senior writer.
Brian Sweany is now editor-in-chief of Texas Monthly. He most recently served as senior executive editor at the publication since 2009.
Billboard has appointed Katie Atkinson as senior editor for Billboard.com. She previously worked as the west coast editor at Entertainment Weekly.
Bill Strickland has been promoted from editor-at-large to editor-in-chief for Bicycling.
Mélanie Frappa is now editor-in-chief of Elle Québec, where she was previously beauty editor.
Alison DeBenedictis has been named executive creative director, group marketing, at Hearst Men's Group. She was most recently senior art director at Quidsi Inc.
Florida Homes Magazine hired Linda Day as editorial director. She had been assistant editor at SRQ magazine.
Erika Hueneke is now editor-in-chief of Destination Weddings & Honeymoons, previously serving as the brand's executive editor.