People On The Move | 8.2.12

Active Interest Media, Sunset, Road & Track, Barron's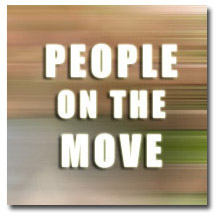 Nicole Amico Smith has been named vice president of sales at Zimbio Inc. Smith joins the company from Condé Nast, where she was an associate publisher of Style.com
Sunset has named Miranda Crowell as its new deputy editor. Crowell joins the magazine from Martha Stewart Living, where she was also a deputy editor.

Michael Byrne is now the publisher for Active Interest Media's (AIM) outdoor group. Previously, Byrne had served as Backpacker's national advertising director. Rob Wood is now director of sales and marketing for the AIM's national park trips division. Wood had previously served as national sales director for Adventure Journal. Elizabeth Averbeck will now fill the role of director of sales and marketing for AIM's trade division, overseeing revenue, membership and marketing programs. Averbeck was previously a sales manager for the company's SNEWS and OR Daily titles.

Robin Sayers is now the executive editor of Martha Stewart Weddings. Sayers was formerly the beauty and lifestyle director for Martha Stewart Living.

D Magazine has named Steve Jacob as editor of its new blog D Healthcare Daily. In addition to this role, Jacob is also the president of Dorsam Publishing Co.

HOT ROD's publisher Jerry Pitt has moved to the marketing division as senior marketing director for the performance auto group. Jeff Dahlin will assume Pitt's role as publisher. Dahlin has performed in a variety of roles at Source Interlink since 2001.
David Speranza has been appointed as design director for Road & Track. Speranza joins the magazine from Rodale's Bicycling, where he also served as design director.

Barron's has added Reshma Kapadia as a columnist and blogger. Kapadia has written for SmartMoney, Reuters and Bridge News.

Brian Ries has been promoted to senior editor of social media for Newsweek and The Daily Beast. Prior to the promotion, Ries served as social media editor for The Daily Beast. Also, Joyce Tang is now deputy editor of Newsweek and The Daily Beast's iPad and tablet editions. Tang previously served as homepage editor at The Daily Beast.

Baltimore Magazine has promoted Jess Blumberg to senior editor. She was previously associate editor for the magazine
American Express Publishing has named Sean Murphy as its vice president of custom media. Murphy was serving as the company's directory of content for custom media.

Kevin Baron will now serve as a national security reporter for Foreign Policy. Baron was previously a staff writer covering the business of war for National Journal.

Alice Hagge is now an editor of SmartMoney.com. Hagge was serving as the print edition's assistant managing editor.
Meet the Author
---