People on the Move | 8.18.11

Jetsetter, Town & Country, AllBusiness…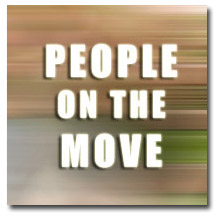 At The American Lawyer, Sara Randazzo is now staff writer with the publication's daily news blog, Am Law Daily. Before this, Randazzo was a reporter with the San Francisco Daily Journal.
Ann Roosevelt is promoted to assistant managing editor with Defense Daily.
The Associated Press names Gary Fineout as reporter, writing on politics and legislatives news in Tallahassee. Evan Berlind is named deputy editor of the east region with AP; previously, he was news editor for the Carolinas.
Harry McCracken, founder/editor of the Technologizer, weekly columnist at Time.com and contributor to Techland, is now contributing editor with AllBusiness.
Nancy Cook is leaving Fast Company to begin as budget and tax correspondent for National Journal on August 22.
At Jetsetter, Alex Pasquariello is associate editor; he comes from Conde Nast Traveler, where he acted as associate editor for four years.
Kevin Conley is now the arts editor with Town & Country. Before this, Conley was writing for and managing a guide to the New York City art scene.
Discovery News names Rose Palazzolo as website news editor. She joins discoverynews.com from newsweek.com, where she acted as online managing editor.
Maria Streshinky, former managing editor of The Atlantic, is now editor-in-chief with Miller-McCune.
Stephanie Trong joins NYmag.com as editorial director of fashion. She was deputy digital editor of Lucky Magazine, as well as the editorial director for the Gilt Groupe.
Chris Rovnar of NYmag.com leaves the website to join Vanity Fair as digital editor.
Publishers Service Associate brings Andrew Conti on as vice president of sales. Conti previously served as vice president of sales and marketing for CWC software.
Billboard names Jeff Mazzacano as associate publisher with consumer business, managing Billboard's b-to-b brands such as Billboard Magazine and Billboard.biz. Mazzacano, who begins in this role on August 22, comes from Vibe, where he acted as publisher.
Rob Copeland joins AR Magazine as staff writer. He is a former writer for News. Corp.'s wire service, NewsCore.
David Weiss is deputy photo editor with People StyleWatch. Before this, he freelanced for Allure as photo editor.
Alexandra Steingrad is named accessories news editor with Women's Wear Daily.
Meet the Author
---