People on the Move | 8.15.13

New hires at Publishers Press, Natural Health, Politico and more…
David Marks has joined Publishers Press as northeast regional sales manager. Marks has 23 years experience in print sales, including working for QuadGraphics and Fry Communications.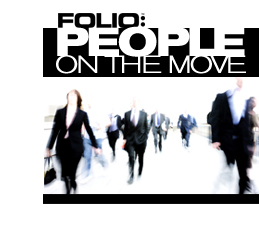 Sarah Hanson has been promoted to executive editor at Art+Auction. She was previously senior editor at the publication.
Andrea Bartz has been named deputy editor at Natural Health and Fit Pregnancy. Previously she was senior editor at Glamour. Also, Sarah Bruning has been named features editor at Natural Health and Fit Pregnancy. She was formerly an associate features editor at Time Out New York.
Politico announced multiple hires and promotions.
• Denise Kersten Wells will be joining as senior editor. Previously she was senior editor at Washingtonian.
• Glenn Thrush has been promoted to senior staff writer from his role as reporter at the publication.
• Jason Zengerle has been named senior staff writer. Prior to joining Politico, he had been contributing editor at New York and GQ.
Scottsdale magazine has appointed Michael Hiatt as publisher. Most recently, he served as publishers of Phoenix magazine and Phoenix Home & Garden.
Marin Cogan has joined National Journal as a writer at large. Most recently, she worked with GQ as a correspondent covering politics. Also, Lucia Graves will be joining as a reporter. She was most serving as politics reporter at The Huffington Post, based in Washington, D.C.
SANDOW has promoted Pamela S. McNally to executive director, digital. Previously McNally served as digital media director at Interior Design Media. Also, Shawn Larson has joined SANDOW as vice president, production, a newly created position at the company. Larson brings to the company 18 years of operations management experience and 10 years of application development experience for companies such as Bonnier, TransWorld Media, Que-Net Media and International Color Services.
Farm Journal Media announced that Greg Henderson, long-time editor of Drovers CattleNetwork, has joined Farm Journal Media's content team as editorial director of Beef Today, Cattle-Exchange.com and related beef cattle industry products.
Meet the Author
---