Food Network Magazine has made multiple new hires: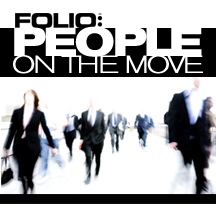 Steven Barbeau is now deputy art director. He was senior designer at Flex Magazine.
Erica Cohen was named market editor. She had been assistant editor at HGTV Magazine.
Yasmin Sabir is now senior editor. She was senior associate food editor at Woman's Day.
Kara Freisinger was appointed sales director. She had been a freelance account manager at Real Simple.
Ariel Nagi has been named Web editor at Seventeen. She was most recently Web editor at Cosmopolitan for Latinas.
Lauren Gelman has been promoted to health director for Reader's Digest from health features editor.
The Fader announced the promotion of Deidre Dyer to style editor from associate style editor.
Redbook appointed Kirby Rodriguez as creative director. He joined from O, The Oprah Magazine where he was design director.
Kalmbach Publishing Co. named Mark Savage as publisher, overseeing American Snowmobiler, Classic Toy Trains, FineScale Modeler and Scale Auto. He was previously associate publisher.
Barbara Messing, chief marketing officer of TripAdvisor, has been appointed to XO Group Inc.'s board of directors and will serve as an independent director on the board's Compensation Committee.
SourceMedia announced multiple hires and promotions:
Marc Hochstein was promoted from executive editor to editor-in-chief of American Banker.
Scott Wenger has been promoted from editorial director to group editorial director for the Investment Advisor Group.
Rachel F. Elson has been named editor-in-chief of financial planning and one of two deputy editor for IAG. She was previously executive editor there.
Samantha Allen is now also deputy editor of IAG and will continue as the group's digital managing editor.
Ralph R. Ortega joined as editor-in-chief of On Wall Street. He was most recently a senior editor at Hedge Fund Alert.
Marie Claire promoted Jessica Minkoff to new senior market editor from fashion features editor.
Laura Dawn joined First Look as executive editor of multimedia. She was most recently the founder and chief creative director for the creative agency & production group ART NOT WAR.
Demand Media announced the appointment of Sean Moriarty as CEO and board director. He was previously CEO at Saatchi Art.
Better Homes & Gardens has named Jaime Hollander as special projects director. She had been merchandising director at Every Day with Rachael Ray.
Rachael Wang has been named fashion market director at Style.com. She was previously market director at Nylon.
Details has named Drew Schutte as publisher. He had been chief integration officer at Condé Nast.
BuzzFeed appointed Adam Serwer to national editor. He had been a reporter at MSNBC.
Michele Promaulayko is now editor-in-chief at Yahoo! Health. She was most recently editor-in-chief at Women's Health.
Katie Brown has been named editor-in-chief at Yahoo! DIY. She was the host of Katie Brown Workshop at PBS.
Bloomberg Media appointed Josh Tyrangiel as editorial lead, consumer content. He was previously editor at Bloomberg Businessweek.