People on the Move | 8.11.11

New York Magazine, ProPublica, BRIDAL GUIDE…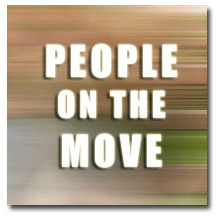 Radhika Jones is now executive editor with TIME Magazine. Before this, Jones served as assistant managing editor with the publication.
Colin Barr, former senior writer and blogger at Fortune.com, is now banking editor with The Wall Street Journal. Suzanne Kapner is now with the Money & Investing team at WSJ; previously, she covered the consumer beat with Fortune. Randall Smith also changes posts at The Journal, covering initial public offerings and related deal-making on Wall Street.
International Tax Review welcomes Anne Szustek as Americas reporter.
Alan Bone is begin as head of international circulation with Bloomberg Businessweek in September. Bone is the former general manager of Newsweek magazine.
At the National Journal, Sara Jerome is now technology correspondent. Before this, she acted as reporter and contributor for "Tech Daily Dose".
Joe Coscarelli joins New York Magazine as associate editor.
At Bloomberg News, Bryan Gruley will begin as reporter-at-large in September. Before this, Gruley acted as Chicago bureau chief with The Wall Street Journal. Jennifer Oldham also joins Bloomberg News as Colorado correspondent. Oldham comes from The Los Angeles Times. Tim Franklin is now editor-at-large with Bloomberg; he comes from USA Today where he acted as investigative reporter.
Mark Schoofs is now senior editor with ProPublica. A Pulitzer Prize winner, Schoofs acted was an investigative reporter with The Wall Street Journal. Before his WSJ stint, Schoofs was a staff writer with The Village Voice.
Mary Clarke is executive editor with BRIDAL GUIDE magazine. Previously, Clarke was beauty director with Modern Bride and Elegant Bride magazines.
At CNNMoney.com, Nicole Ridgway, a former reporter and deputy chief of reporters with Forbes, is now personal finance editor.
David Levinthal is covering lobbying and finance issues with POLITICO. Levinthal comes from OpenSecrets.org, where he was editor.
Megan Barnett, previously deputy managing editor with Fortune.com, is now managing editor.
At Vanity Fair, Heather Shimokawa is senior market editor. Most recently, Shimokawa acted as director of public relations with Brioni USA.
The Daily Caller welcomes David Martosko as executive editor. He comes from Berman and Company, where he was senior strategist and director of research.
Meet the Author
---