People on the Move | 7.7.11

Newsday, TIME, Capital Business, Financial Advisor...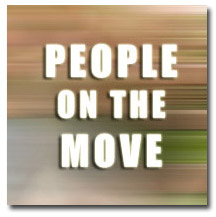 Kalmbach Publishing Co. names Dianne Wheeler as the books department new editor-in-chief, and Kathy Steel as the new group
circulation manager for BeadStyle,
Trains, American Snowmobiler and Cabin
Life magazines.
Anna Phillips joins The New York Times as an
education reporter. Phillips is a former staff reporter for GothamSchools.
Reuters newly welcomes Paul Smalera as deputy op-ed editor and Anthony DeRose as social media editor.
Jamie Mason is promoted to senior reporter at The Deal.
Aimee Groth is now editor of the War Room vertical at The Business Insider. Groth is a former associate editor for Reuters.
Benajmin Bell has moved to Newsday as social media coordinator from his previous position of assistant social news editor for The Huffington Post.
Roya Wolverson is now a global business writer at TIME covering global business and economics.
Judy Kurtz joins The Hill as gossip columnist for In The Know.
The Hollywood Reporter welcomes Lynne Segall as publisher. Segall was most recently publisher for Deadline Hollywood.
Jamie Heller is now mergers and acquisitions editor at The Wall Street Journal. Heller replaces Dennis Berman who is now corporate editor for the Journal's Marketplace section.
Financial News appoints Ben Wright as editor.
Josh Quittner moves from editor-in-chief of Business 2.0 at TIME to Internet start up company Flipboard as editorial director.
Catherine Ho is named staff writer for Capital Business. Ho is a former reporter for The Los Angeles Daily Journal.
Barclay Palmer is now global executive producer on the digital team at Reuters.
Brett Norman joins Politico Pro's health care team after serving as a reporter for Pensacola News Journal and science writer at The Rockefeller University.
Aaron Wiener is appointed assistant editor at Talking Points Memo. Wiener is most recently politics producer at The Washington Post.
Aaron Gouveia is now Salary.com's content coordinator.
Hearst acquires Car and Driver and Road & Truck magazines and names James Meigs as editorial director for both publications.
Jim McConville is now associate editor at Financial Advisor.

Kaylee Hultgren joins CableFax as a community editor writing for CableFax Magazine and CableFax Daily and managing the brand's social media presence and website.
Chris Hubbard is now editor of the editorial page for The Denver Post.
Sherry Noik moves to the position of multimedia journalist for Sun Media from her previous role as multi-platforms national homes editor.
Joseph Erbentraut joins AOL/Huffington Post as an assistant Chicago editor. Erbentraut is a former freelance writer for various Chicago publications.
AOL/Huffington Post also welcomes Erin Ruberry and Clay Chiles as associate blog editors.
Tom Braithwaite is appointed US banking editor for Financial Times in New York.
The New York Times appoints Eba Hamid as night producer for NYTimes.com.
 Martha Stewart Living Omnimedia annouces Alanna Stang as now editor-in-chief of Whole Living where she will oversee all editorial aspects of the Whole Living brand.
Meet the Author
---