People on the Move | 7.5.12

Financial Times, The New Republic, ELLE, POLITICO…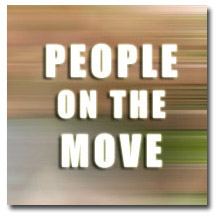 Financial Times has announced some editorial changes. Robert Armstrong has been promoted to US Lex editor. Armstrong was serving as a writer for Lex. Nicole Bullock will join the Lex team as well, where she will cover banking, financial and credit markets. Bullock has served as a reporter for Financial Times since 2008. Stephen Foley will be joining Financial Times as a New York-based markets reporter. Foley is leaving The Independent, where he served as an associate business editor.

Dave Clark is joining POLITICO Pro as a deputy editor of financial services. Clark joins the publication from Reuters, where he served as a Washington banking correspondent.
TheBlaze.com has added Glenn Hall as its managing editor. He previously served as editor-in-chief of TheStreet.com.
Baltimore magazine has promoted Jess Blumberg to senior editor. Blumberg was an associate editor for the publication. Ron Cassie will now also serve as a senior editor for the publication. Cassie has served as a freelance contributor to the publication for several years.

Sarah Kessler joins Fast Company as an associate editor. Before joining Fast Company, Kessler was a reporter with Mashable.com.
The New Republic has added Walter Kirn as a national correspondent. Kirn is an author and essayist, and has contributed to several publications.

Nina Willdorf is now executive editor of All You. Wildorf previously served as editor-in-chief of Budget Travel.

Lauren Levinson joined ELLE as a fashion news editor at ELLE.com. Levinson was previously an associate Web editor at RealBeuty.com.

Will Oremus will be joining Slate as a staff writer and blogger. He was formerly a reporter for Slate and various other publications.

New York Magazine's blog "The Cut" adds Christina Han as its first beauty editor. Han was previously an associate editor at W Magazine.

Lisa Du has joined Newsday as a business reporter. Previously, Du was a writer with Business Insider.
Meet the Author
---