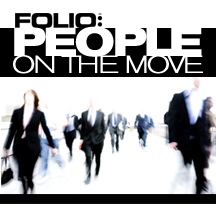 Bob Cusack has been named editor-in-chief of The Hill. He has worked as managing editor at the publication since 2004, and previously as business and lobbying editor.
Palm Beach Media Group has promoted Terry Duffy to group publisher from director of production and manufacturing.
Paul Collins has been promoted to associate publisher of Runner's World and Running Times from his role as art director.
The Wall Street Journal named Barbara Chai as managing editor of Speakeasy, the magazine's culture and entertainment blog. She previously worked as the blog's news editor.
Elizabeth Narins is now the fitness and health editor for Cosmopolitan.com. She most recently worked as the online editor of social media and special projects for WomensHealthMag.com.
Jacqueline Detwiler was named senior editor at Popular Mechanics. She previously served as senior editor of Hemispheres.
Good Housekeeping has announced multiple hires:
Lori Bergamatto is now the style director. She joined from Lucky, where she was a contributing style editor.
Kristen Saladino became fashion director. She previously worked as senior fashion editor at Self.
Kristen Mascia was named features editor from her role as articles editor at Parade.
April Franzino returned to GH as beauty director. She most recently worked as beauty editor at Self.
Timothy Riethmiller is now the art director for South Magazine. He previously worked in the art department at Georgetown Media Group.
Marc Davila has been named art director at Departures. He was deputy art director at Food Network Magazine.
Better Homes and Gardens promoted Shana Hale from art director to creative director.