People On The Move | 7.26.12

Quartz, Woman's Day, People.com, Here Media…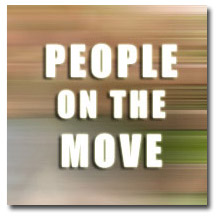 Daniel Gross is now a global business editor for Newsweek and The Daily Beast. Gross was previously a columnist and economics editor at Yahoo! Finance.
Here Media Inc. has promoted Joe Landry to executive vice president of publishing. Landry was serving as the company's advertising sales and integrated marketing senior vice president and group publisher. Joe Valentino has been named senior vice president and group publisher for integrated sales. Valentino was previously vice president and associate publisher for the company's The Advocate, Out and HIV Plus brands. Lastly, Greg Brossia has been named vice president and publisher for the OUT brand. Brossia most recently served as the brand's associate publisher.
Karen Shosfy has been named senior publicist for Conde Nast's WIRED and Ars Technica. Shosfy joins Conde Nast from Rodale, where she was a publicist for Prevention.

TransWorld SKATEboarding has promoted Oliver Barton to director of photography and video. Barton has been with the publication since 2004.

Jill Meenaghan has been named associate publisher and group marketing director of Hearst's men's group. Meenaghan was most recently an executive director of integrated strategy and business development for Conde Nast.
Lippincott has named Tim Cunningham as a senior partner and head of its San Francisco office. Previously, Cunningham was a management consultant at Accenture.

Bloomberg Businessweek has named Sam Grobart as a senior correspondent. Grobart's previous position was serving as the personal technology editor at The New York Times. Jared Kelloer also joins Bloomberg LP as director of social media for Bloomberg News and Bloomberg Businessweek. Keller was previously an associate editor and social media editor with The Atlantic. Jeff Muskus has joined Bloomberg Businessweek as associate editor. Muskus was previously a senior news editor at The Huffington Post. Nick Summers also joins the publication as a finance correspondent. Summers was formerly a senior writer at Newsweek.

Woman's Day taps Sara Lyle as deputy editor and Natalie van der Meer as associate editor. Lyle joins Woman's Day from Good Housekeeping, where she served as lifestyle director. van der Meer joins from US Weekly, where she served as an associate editor.

Sophia Banay Moura has been named features editor at Marie Claire. She was previously a senior editor at the publication.
SpotGenie, Inc. has named Robert Porter vice president of sales, Western region. Porter was formerly a regional account manager at DG.
Source Interlink Media has appointed David Kennedy as publisher of the custom truck group, which includes Diesel Power, 8-Lug HD Truck, Truckin', Mini Truckin' and RV brands. Kennedy previously worked as an editor for the company's Diesel Power magazine.
Time Inc.'s People.com has named Brian Orloff as its mobile editor. Orloff was serving as the site's associate editor.
Atlantic Media has announced four more hires for its soon-to-launch magazine Quartz. S. Mitra Kalita will serve as community editor. She was previously with The Wall Street Journal, where she was a senior special writer. Steve LeVine will be a Washington correspondent. Levine recently served as a blogger for Foreign Policy. Euny Hong is named lifestyle editor. Hong was the Web news editor for France 24. And Tim Fernholz has joined as a reporter. Fernholz joins the new publication from GOOD, where he was the business editor.

Jan Parr has joined Crain's Chicago Business as an assistant managing editor. She is an adjunct lecturer at the Medill School of Journalism and was previously an editor for Chicago Home + Garden.  
Meet the Author
---