People on the Move | 7.25.13

Fortune, TheStreet, The Hollywood Reporter and more…
Clinton Smith has been named editor-in-chief of VERANDA. Smith has been editorial director of Atlanta Homes & Lifestyles since April 2008.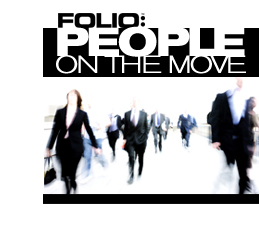 Patrick Frater has been named Asia bureau chief at Variety, based in Hong Kong.
Lily Rothman is now a reporter at TIME covering pop culture and entertainment news. She previously served as a writer and producer for TIME.com's Entertainment section.
TheStreet announced that Ron Kost, Michael McCormack, Andrew Freedman and John Ferraro have joined the advertising sales team as directors of advertising sales.
Ron Kost worked with startup and blue chip media companies for many years and spent the past four years with new media companies like GigaOM media and PSN Inc.
Michael McCormack has held positions with ALM, Forbes and Banner Direct.
Andrew Freedman has more than 14 years of digital media sales experience. He previously represented Sojern, LinkedIn, bizjournals and Forbes.com. He joins TheStreet from Adara.
John Ferraro is joining TheStreet from Seeking Alpha. He previously worked at Nasdaq.com as sales director and The Deal LLC as associate publisher.
Caleb Kraft has joined UBM Tech at EE Times as chief community leader, as conference director for DESIGN West. Kraft was previously senior editor at Hackaday.com.
David Dahlberg has been appointed vice president of sales and marketing at Personify Inc. He was previously chief marketing officer at Model Metrics.
Tim Leong has been named design director at Fortune. He had been director of digital design at Wired.

Mike Reddy has been named design director at HGTV Magazine. He previously worked as design director at Seventeen.

Dan O'Shea has been appointed managing editor at the online telecom publication Light Reading.

Chris Clonts has joined Motor Trend Automotive Group as director of digital content. He most recently served as managing editor of the St. Paul Pioneer Press.
Douglas P. Clement has been named verticals editor of Connecticut Magazine. Previously he was the longtime editor of The Litchfield County Times, the monthly LCT magazine and quarterly magazine Passport.
Todd Purdum has been named senior writer at Politico. He will continue as contributing editor at Vanity Fair.

The Hollywood Reporter has appointed Alexandria Abramian as the publication's homes and lifestyle editor. She was previously editor-in-chief of OCHome.
Meet the Author
---