People on the Move | 7.24.14

Glamour, The New York Times Magazine, Quartz and more…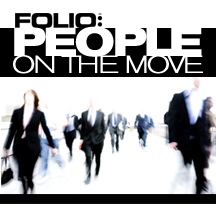 Andy Wright is now publisher at The New York Times Magazine. He was previously senior vice president of advertising at The New York Times.
LaToya Valmont has been promoted to managing editor for Glamour. She joined Glamour in 2013 as production director. Jessica Sailer has also joined the magazine as fashion market director. She came from Vogue, where she was fashion market editor.
Men's Health has promoted Andrew Daniels to senior associate editor. He joined Men's Health in 2010 and most recently worked as associate editor.
Julia Turner is Slate's new editor-in-chief. She joined in 2003 and worked there as deputy editor since 2008. Dan Kois was also promoted to culture editor at Slate from his role as senior editor.
Highlights for Children announced that Marie O'Neill has been appointed as creative director of editorial, a new role at the company. Prior to joining the company, O'Neill was creative director at Scholastic. Patrick Greenish also joined Highlights for Children as art director of Highlights magazine. He joined from Boating magazine, where he was art director.
Heather Landy joined Quartz as global news editor. She joined from American Banker Magazine, where she was editor-in-chief. Indrani Sen has become deputy news editor at Quartz, after serving that role on an interim basis during Roya Wolverson's maternity leave.
Reader's Digest Association named Debra Polansky as publishing director of books. She was previously director of proprietary and packaging publishing programs there.
Andrew Russeth is now co-executive editor at ARTnews. He had been editor at Gallerist.
Alan Murray has been named editor at Fortune. He was previously deputy managing editor and online executive editor at The Wall Street Journal.
Bloomberg has named Josh Topolsky as editor, from his role as editor-in-chief at The Verge. Topolsky will be replaced by Nilay Patel, a former managing editor, who was acting as managing editor of Vox.com.
Matt DeMazza is now managing editor at Time Home Entertainment Inc. He was managing editor at Indian Country Media Network.
Meet the Author
---