People on the Move | 7.19.12

Fitness, Sports Illustrated, Today's Chicago Woman, Motorcyclist...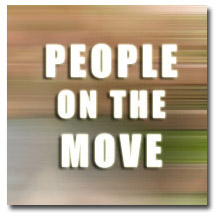 Heather Muir has joined Fitness as its new beauty director. Muir joins the magazine from Allure, where she was the beauty news editor.

Eric Goeres has joined Hearst Digital Media as general manager of the Men's Network. Goeres is responsible for leading the daily programming and product planning for the company's men's sites, which include CarandDriver.com, Esquire.com, PopularMechanics.com and RoadandTrack.com. Previously, Goeres was the executive director of creative development for the Men's Health and Women's Health at Rodale, Inc.

New York Times Magazine
 has tapped Mark Leibovich to be its chief national correspondent, and style section contributor. Liebovich was previously a political reporter for The New York Times.

Marc Cook has been named editor-in-chief of Motorcyclist. Cook joins the publication from Kitplanes, where he was the editor-in-chief.

Lynne Peel Piersall is now managing editor of PlanSponsor. She was previously a managing editor for Boaordroom Inc.

Today's Chicago Woman has named Carrie Williams as its managing and digital editor. Before joining the magazine, Williams was an associate editor for Associated Publications Inc.
Architectural Digest has made changes to its editorial staff. Julie Coe has been named as an articles editor. Coe was previously a writer for Departures. Michael Mraz will serve as online features editor. Mraz joins the publication from Men's Vogue, where he served as managing editor. Stephen Wallis has been promoted to executive editor. Wallis was previously a feature editor for the magazine.

Sports Illustrated has named Michael Rosenberg as a senior writer. Rosenberg has served as a contributing writer for the magazine in addition to being a columnist for Detroit Free Press.

Victor Mallet has been appointed as south Asia bureau chief at the Financial Times. He previously served as the publication's Madrid bureau chief. Richard Mine is now Nordic and Baltics bureau chief. He previously served as a capital markets editor for the publication.
Sift Media has named Gail Perry as publisher of its U.S. accounting business, which includes AccountingWEB and GoingConcern.com.  Perry was previously serving as the company's editor-in-chief on AccountingWEB.
Meet the Author
---