People On the Move | 7.18.2013

New hires and promotions at Hearst, TIME, Engadget, Essence and more.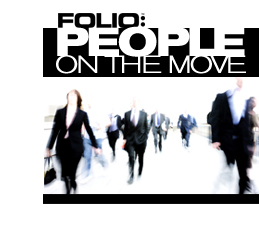 Dawn Sheggeby has been promoted to executive director, group strategy & development for Hearst Men's Group. She was previously director of integrated marketing at Esquire.
Grazia Mohren has been promoted to VP-marketing at BizBash Media. Mohren had been director of marketing with the company.
Marc Perton will be taking on the role of executive editor at Engadget. Perton had been director of content for gdgt.
TIME has announced a number of staff changes:
• Michael Scherer has been named TIME's new Washinton Bureau Chief.
• Ben Goldberger becomes Nation editor at TIME.
• Maya Rhodan joins the Washington bureau as a reporter.
• Eliza Gray joins TIME as a reporter from The New Republic.
• Jack Dickey has been named a reporter covering sports and culture.
• Nick Carbone has been promoted to homepage editor.
• Alex Fitzpatrick joins TIME as homepage editor.
• Lily Rothman has been promoted to reporter.
• Olivia Waxman has been promoted to reporter.
Vauhini Vara is joining The New Yorker as business editor of Newyorker.com. Vara had previously been a staff reporter at The Wall Street Journal.
Sonal Dutt has been named senior features editor, digital, at People. Dutt had been executive director of lifestyle at Every Day with Rachael Ray. Steven James Snyder has been named editorial development director, digital, at People. Snyder was previously assistant managing editor at Time.com.
Essence has named Aretha Busby as beauty director. She had been fashion director at Hearst.
Lynn Leahey has been named as the editor of the Cynopsis flagship edition by Cynopsis Media, a division of Access Intelligence. Leahey was most recently articles director of In Touch magazine.
InStyle has made multiple staff changes:
• Kahlana Barfield has been named beauty director. She was previously beauty market editor with the company.
• Angelique Serrano has been named beauty director. She had been senior beauty features editor there.
• Erik Jackson has been named executive director. Jackson had been features editor with the company.
• Amy Synnott has been named executive editor. Synnott had been beauty director at InStyle.
Jamelle Bouie has been named staff writer at Newsweek/The Daily Beast. Bouie was previously a writing fellow at The American Prospect.
Pauline Campos has been named advice and relationship columnist at Latina Media Ventures. She had been blogger at aspiringmama.com.
Meet the Author
---