People on the Move | 7.14.11

Time, Reuters, Flaunt, American Banker...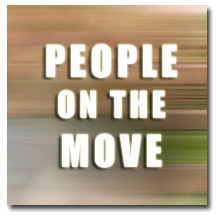 Radhika Jones is promoted to executive editor of TIME. Prior to working for TIME, Jones was a managing editor for Paris Review.
Rich Rennie is named national digital director for MyRecipes.com and Cooking Light and will manage the brands' digital sales team, as well as the Midwest and West Coast sales teams.
Flaunt Magazine announces Michael Venedicto as the new VP of business development and strategic partnerships. 
Bloomberg News welcomes Marcus Chan as technology editor for Bloomberg.com. Chan is the former business and technology editor for the San Francisco Chronicle.
David Rhode joins Reuters as a columnist on foreign affairs and gloablization. Rhode is a former reporter for The New York Times. Reuters also welcomes Alex Smith as financial industry editor.
Andy Peters is now a reporter for American Banker covering community banking. 
Cathleen McGuigan is appointd editor-in-chief of Architectural Record. McGuigan is the former architecture critc and arts editor at Newsweek.
Elizabeth Galentine is promoted to editor-in-chief at Employee Benefit Advisor. Galentine is the former managing editor for the publication.
Gizmodo welcomes Joe Brown as editor-in-chief and Matt Buchanan as deputy editor.
Lenore Devore joins The Ledger as an editor. Devore is a former managing editor of the publication.
Runner's World welcomes Mike Fazioli as the new managing editor. Fazioli previously worked as managing editor of Travel + Leisure.
Mary Wilken will become the Washington, D.C. bureau chief for Reuters in early September. Wilken will move to the position from west coast bureau chief. 
Jason Dick is now house editor at Roll Call. Dick is the former editor of the National Journal Daily.
Scott Medintz is now editor of newly-launched TIME Moneyland. Medintz most recently served as the contributing editor for Fast Company.
Lauren Conrad is now a columnist at Forbes for Forbes Lifestyle.
Roger Cheng is appointed senior editor for CNET, covering technology. 
The Daily welcomes Tom Lowry as business editor. Lowry is a former senior editor at Variety.
Andrei Scheinkman joins The Huffington Post as interactive news editor.
Former senior staff writer and editor of Business Insider/ Silicon Alley Insider Dan Frommer has launched new technology website SplatF.
Sharon Federis now publisher at Mashable, overseeing community, ad sales, editorial and human resources.
Cassandra Garrison will join Metro USA's NYC newsroom as an online reporter and producer on July 20.
Charles Aaron is promoted to editorial director of SPIN from his former position as music editor.
Meet the Author
---