People on the Move | 7.12.12

TransWorld SNOWboarding, The Hollywood Reporter, Newsday…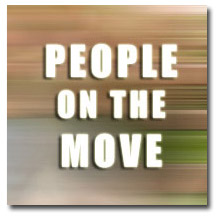 Andrew Berg has been named editor-in-chief of Wireless Week. Berg previously served as senior editor for the publication.
Road & Track has appointed Sam Smith as executive editor, and John Krewson as senior editor. Smith joins the publication from Gawker Media's Jalopnik, where he was a senior editor. While Krewson joins from The Onion, where he was a sports editor.

Molly Miller has been named publisher of ALM's The Recorder. Prior to joining the publication, Miller was with LexisNexis, serving as vice president of customer discovery and innovation. Renee Citera has joined ALM as a vice president. Most recently, Citera served as vice president and managing director of Global Research Solutions.

TransWorld SNOWboarding has named Chris Wellhausen as photo editor. He previously served as associate photo editor for the magazine. Also, John Poulin, former intern for the publication, will now serve as an associate editor.
Marc Hohmann has joined Lippincott as a design partner in New York. Before joining the company, Hohmann was a creative director for KON/STRUKTUR.
Hearst Magazines has named Mark Gompertz as creative director of content extensions. In his most previous role, Gompertz served as an independent enhanced eBook consultant.
Dow Jones Newswires has named Patrick Graham as news editor of the wealth and management team. He was previously a copy editor for the publication, as well as a writer for the AP.
Paul Bomberger will now serve as managing editor of Business Insurance. Bomberger was formerly the editor-in-chief of Risk & Insurance magazine.

Keith Poole has joined the Daily Mail's MailOnline as a managing editor. Poole was working as an assistant features editor for the publication.

The Hollywood Reporter has named Chris Krewson as editor of THR.com. Previously, Krewson was editor of Variety.com.

Nicole Fuller has joined Newsday as a staff writer. Fuller was formerly a reporter for The Baltimore Sun.
Slate has appointed Laura Helmuth as a science editor, overseeing the website's "Explainer" section. Helmuth was previously senior editor of Smithsonian Magazine.

CFO Magazine has named Taylor Provost as a staff writer. Provost previously served as crime reporter for Lynn Daily Item.

Meet the Author
---