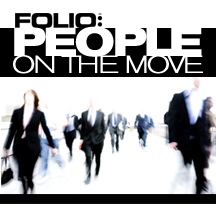 Emmis Publishing named Brian Sweany editor-in-chief of Texas Monthly. He has worked at the magazine since 1996, most recently as senior executive editor.
National Journal hired Bob Moser as senior editor, Ben Pershing as a Washington editor and Daniel Newhauser as a Congress reporter. Moser was previously executive editor at the American Prospect, Pershing was a staff writer at the Washington Post and Newhauser was a House leadership reporter for Roll Call.
Michael Provus has been promoted to publisher at Rolling Stone from associate publisher.
The Atlantic appointed Alexis Madrigal as deputy editor of TheAtlantic.com. He was senior editor for the publication. Kathy Gilsinan has also joined as associate editor at The Atlantic, previously associate editor at World Politics Review. Julie Beck was promoted to Health Channel editor at TheAtlantic.com from associate editor.
Corrie Dyke has been named managing editor at South. She most recently worked as a publisher's assistant at Georgetown Media Group. Timothy-Paul Reithmiller has also joined South as art director, also formerly with Georgetown Media Group as art director.
Rich Barbieri has been promoted from deputy managing editor to managing editor for CNNMoney.
Gena Kaufman is now social media editor at People StyleWatch. She previously worked as a blogger at Glamour magazine.
TotallyHer Media announced that Amina Akhtar has been appointed editorial director of theFashionSpot. She most recently worked as digital editions editor at Vogue.
Bryan Bishop joined The Hollywood Reporter as news director at THR.com. He was previously film and TV editor at The Verge.
Sandie Aveil has been named advertising director, first gear/direct response at Outside. She was a marketing and sales consultant at Swift Communications.
Greg Robertson has joined Bon Appétit as copy chief, previously copy chief at Saveur.