People on the Move | 6.7.12

Road & Track, Firehouse, The New Republic, National Journal...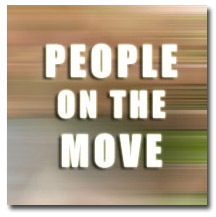 Larry Webster is named editor-in-chief of Road & Track. Webster joins the magazine from Popular Mechanics, where he an was automotive editor.
National Journal taps Caren Bohan to serve as managing editor of domestic policy. Since 2003, Bohan had covered the White House as a writer for Thomas Reuters.

Nancy Small joins Paradysz as a vice president for the strategic solutions group. Small formerly served as president for Hallmark Publishing.
Meredith Corporation has promoted Tony Impera to vice president and publisher of Better Homes and Gardens. Impera was serving as associate publisher in sales for the magazine.

Troy A. Miller is named managing editor of written and multimedia content for CreditCards.com. Miller joins the company from AOL City's "Best," where he was an entertainment writer.

Mia Carbonell is named senior vice president of corporate communications for Forbes Media. She previously held the same positon at Rodale.

Georgina Schaeffer is named senior editor at Town & Country.  Schaeffer joins the publication from QUEST and Q magazines, where she was executive editor.
Cygnus Business Media names Greg Toritto as group publisher of Firehouse and Firehouse.com. Toritto joins the company from Penton Media, where he served as managing director of Fire Chief and the wireless communications group.

Anora Mahmudova returns to the Financial Times as Web editor.  Mahmudova took a one-year hiatus from the publication to complete a yearlong fellowship at Columbia University.
Abigal Libers joins SHAPE as a staff writer. Libers was formerly an associate editor for Martha Stewart Living.
TransWorld Media names Don Wilson publisher of Trans Motocross.
Condé Nast Entertainment group names Fred Santarpia executive vice president, chief digital officer. He joins the company from VEVO, where he served as general manager.

Franklin Foer returns to his post as editor of The New Republic. Since 2010, Foer had served as editor-at-large for the publication.
Jeffrey Slonim is named contributing editor of Architectural Digest. He will continue to be a special correspondent for Allure, and a contributing editor for Interview.

Taylor Gray is named vice president of global marketing for Quartz. He was formerly with the Huffington Post as its vice president of marketing and social media strategy.
Bari Lieberman is named senior associate editor of Prevention magazine. Lieberman joins the magazine from SELF, where she was a fitness blogger.
Meet the Author
---