People on the Move | 6.28.12

PLAN ADVISER, MORE, Avenue Magazine, Successful Farming…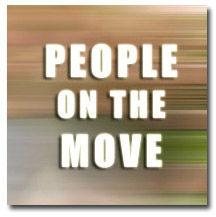 Marc Kauffmann has joined Outsource Magazine as a columnist. Kaufmann also serves as president of Kauffmann Group LLC.

New York Magazine has named Jessica Grose as deputy editor of Vulture.com. Grose previously served as an associate editor for Slate.

Laura Sinberg is now a feature editor for More magazine. Sinberg previously served as a feature editor at The Forward.

Risk & Insurance magazine has named Anne Freedman as a senior editor. She was previously a Web and news editor for Human Resources Executive.
NDN has appointed Kevin Gentzel as chief revenue officer. Gentzel previously served in the same role for Forbes Media.
Lee Barney has joined PLAN ADVISER as managing editor. Barney previously served as executive editor for EXPO, FOLIO:'s sister publication, both are Red 7 Media titles whose parent company is Access Intelligence.
MODERN LUXURY has named Cristina Cuomo as editor-in-chief of MANHATTAN. Cuomo previously served as group editor for Niche Media. The company has also added style expert James Aguiar as fashion director of all MODERN LUXURY titles.

Ana Connery is named brand content director for Bonnier Corporation's Parenting Group. Connery previously served as editorial director for the Parenting and Babytalk titles.

Avenue Magazine has added Daisy Prince as an editor. Prior to joining the publication, Prince held positions at Vanity Fair, Worth and Tatler.

Michael Schaffer is named editorial director at The New Republic. Schaffer is a bestselling author, and former editor-in-chief of Washington City Paper.

Adam Marder has been named executive vice president and chief financial officer of Summit Business Media. Marder joins the company from EverydayHealth.com, where he was vice president and general manager of sales.
Meredith Corporation's Successful Farming names David Kurns as editorial content director. Kurns was an editor-in-chief for Meredith Interactive Media's branded websites.

Laura Zielinski was promoted to editor-in-chief at BNP Media's BRANDPACKAGING magazine. She previously served as an associate editor at Environment Design + Construction.
Chicago Magazine has named Emmet Sullivan as culture editor. Sullivan was previously an associate editor at PARADE.

Amy Perry is named senior articles editor of Veranda. Perry was a senior editor with Details before joining the publication.
Wayne Curtis is named publisher of ALM's Daily Report in Georgia. Prior to joining ALM, Curtis was  a regional sales manager for Elsevie. 
Meet the Author
---