People on the Move | 6.2.11

Cooking Light, Mental Floss, VentureBeat, Life Hacker…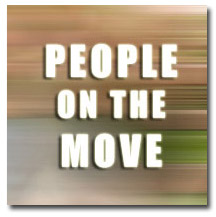 Jill Abramson, previously managing editor, has been named The New York Times' executive editor. Abramson is the first female to hold this position in the paper's history.
Lee Cordobes has been named integrated director, eastern division for Cooking Light. Before this, Cordobes was at Health for seven years, where she was in charge of print and digital advertisers.
At AOL Huffington Post, Neil Katz has been named executive editor and Lori Leibovich has joined as women's editor. Katz was most recently an executive editor with CBSNews.com; Leibovich is the founder of Indiebride.com.
With Bloomberg News, Stan Yee is now Asia producer of Bloomberg.com and Cheyenne Hopkins is covering the U.S. Treasury in Washington, D.C. Yee was a senior online producer at MTV Networks, and Hopkins formerly worked as a reporter for American Banker. Lynn Doan, formerly a reporter with SNL Energy, has also joined Bloomberg News as energy reporter.
Laurie Udesky is now assistant editor with FairWarning.
George Ou has been named a contributor for High Tech Forum; he is a former policy director for Digital Society.
Michelle Mastin is now editor of TabletPCBuzz.
James Kaminsky has been tapped as editor of Mental Floss. Kaminsky has worked in top editorial positions for Playboy, Rolling Stone, Men's Journal and Maxim.
At The Economist, Justin Hendrix has been promoted to vice president of business development/innovation, and Robin Riddle has been upped to vice president of research and events. Hendrix was director of brand markets and communication, and also ran The Economist's events business in the Americas. Riddle worked in print and online sales for The Economist Group.
Tom Weber is now the managing editor of Newsweek/Daily Beast, where he was senior editor for business, science and technology.
Dylan Tweney will begin as executive editor with VentureBeat on June 6. Tweney comes from WIRED, where he currently acts as senior editor.
Jason Chen has joined Life Hacker as managing editor; previously, Chen was editor for Gizmodo.
Lisa T. Richardson has launched SoloMomLife, where she acts as executive editor.
Beth-Ann Eason is now senior vice president/general manager of Epicurious.com, Brides.com and Gourmet Live with Conde Nast. Eason is a former general manager and COO of Beliefnet.
Liz Sidoti has been named political editor with the Associated Press, where she most recently acted as chief national political writer.
Mike DeSenne has been tapped at senior editor at Kiplinger.com. Previously, DeSenne was money and work editor with AARP.org.
Stephen Kurczy, former international editor at the Christian Science Monitor, is now at Debtwire as a reporter.
At American Banker, Neil Weinberg is now editor-in-chief. Weinberg is a previous executive editor at Forbes. Andy Peters is also set to join American Banker on June 21; he'll join the publication from the Atlanta Business Chronicle where he acts as reporter.
Mitzi Miller is now editor of JET Magazine; before Miller was named editor, she served as an editorial consultant with JET for six years.
At AOL/Huffington Post Kitchen Daily, Joseph Erdos is now associate editor. He comes from MarthaStewart.com, where he was assistant editor. Kristen Aiken has also been named senior editor. Aiken was senior food editor for iVillage.
Meet the Author
---