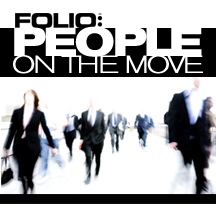 John Temple has joined First Look Media as president of audience and products. He has spent the last year at Stanford University as a senior fellow in the John S. Knight Journalism Fellowships program.
Lynne Segall has been promoted to executive vice president and group publisher at The Hollywood Reporter and Billboard. She had been the senior vice president and publisher at The Hollywood Reporter.
Condé Nast Traveler has named Jennifer Hicks as associate publisher of sales. She had been vice president of advertising at The New Republic.
Stefanie Rapp has been promoted to associate publisher at Wired from her role as executive director of integrated sales.
Jacqueline Detwiler has been named senior editor at Popular Mechanics. She was previously senior editor at United Hemispheres.
TV Guide has promoted Doug Brod to editor-in-chief, and Michael Schneider to executive editor. Brod moves from his role as executive editor, and Schneider from Los Angeles bureau chief at the magazine.
InStyle.com has named John Darby as general manager. He was previously vice president of marketing at Streeteasy.
Vendome Healthcare Media, publisher of Healthcare Informatics, has named Tony Carrini as its new director of digital and custom sales, East Coast. Previously he oversaw sales and marketing for Health Data Management and Information Management.
Amanda Silverman has been promoted from managing editor to deputy editor at The New Republic.
Good Housekeeping announced several hires and promotions:
Melissa Geurs has been named deputy design director. She joined from Chatelaine, where she was design director.
April Franzino returns to GH as beauty director. She started her career there as an assistant beauty editor in 2007, and most recently worked as beauty editor at Self.
Rachel Rothman has been promoted to technical director from technical manager of the Good Housekeeping Research Institute.
Bloomberg Media Group has named Keith Grossman as publisher of Bloomberg Digital. He took this new role at the company after working as associate publisher for Wired and Ars Technica.
Craig Marks has returned to SPIN magazine as editor-in-chief. He was an editor there from 1991-1999, and most recently worked as editorial director at BlogTalkRadio.
Alyssa Mastromonaco has become contributing editor at Marie Claire. She was previously the deputy chief of staff at The White House.