People on the Move | 6.16.11

Reuters, Austin Monthly, Vibrant Living...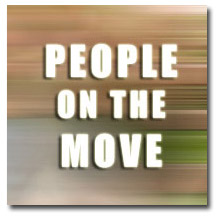 Jeanne Cummings has been appointed government enterprise editor at Bloomberg News. She was most recently the assistant managing editor at Politico.
Tom Braithwaite is now the US banking editor for the Financial Times. He previously served as the business and politics correspondent in Washington.
After expanding its coverage of law and business law, Reuters has added new reporters and editors to their team including Eileen Daspin as legal editor for national and business of law news, Noeleen Walder as reporter/team leader new york legal news and Jesse Wegman as legal editor for New York news and features. Reuters also welcomed additional correspondents including Joseph Akira Ax, Nicholas P. Brown, Jessica Dye, Jennifer Goldson, Leigh Jones, Erin Geiger Smith and Basil Katz.
Cory Rivademar is now the photo editor for Austin Monthly. She was most recently the creative director at Trevor Romain Company.
Patch.com has appointed Jason Spencer as their new editor of the Claredon-Courthouse-Rossly Patch. Spencer's most recent experience is with The Herald Journal as a reporter.
Hilda Gurdian is now editor for Vibrant Living magazine in addition to her role as publisher of La Noticia.
Politico reporter Chris Frates has joined National Journal as the lobbying correspondent.
Alexander Wolfe has been named content director for Design News of UBM Electronics.
Inc.com editor Mike Hoffman has moved to digital marketing director of Glamour magazine.
AOL Daily Finance has appointed new editorial staff. Their growing team of writers now includes Loren Berlin as a columnist, Ron Dicker as celebrity finance writer, Alice Hines as a retail reporter, Regina Lewis as a personal finance columnist, Eamon Murphy as associate editor, Catherine New as real estate and personal finance staff writer and Sheryl Nance Nash and Bruce Watson as staff writers.
Latin Finance welcomes Paul Kirby as the new editor. Kirby was the former assistant editor covering Latin America for IFR.
Catherine Ho will join Capital Business on June 20 as a staff writer covering law and lobbying for the magazine.
Madeline Hollern is now senior editor/style editor for Austin Monthly. Hollern was formerly an assistant editor for San Antonio Magazine.
Juno DeMelo has moved from associate editor nutrition editor at Shape Magazine.
Ann Brenoof is now a senior writer for AOL Real Estate and The Huffington Post focusing on celebrity real estate news.
Sam Sutton has joined Private Equity International as staff writer based out of New York.
Mat Honan has been appointed senior reporter for Gizmodo. Honan most recently served as contributing editor for Wired since 2007.

Meredith Engel is now well-being editor at Metro.
Amy G. Dunn has joined The News & Observer as a staff writer where she will cover deals, coupons and frugal living.
Matthew Bondy has been named digital advertising director for Bonnier Technology Group's brands including Popular Science, Popular Photography, American Photo and Sound + Vision.
The Bonnier Technology Group has promoted Sara Schiano to photo category advertising manager.
Executive digital editor of Vanity Fair Michael Hogan has been named executive features editor for newly formed AOL Huffington Post Media Group.
Nate Stamos is now associate publisher of This Old House Ventures, responsible for all advertising sales of the brand.
The Advocate has named Lucas Grindley as editor of Advocate.com.
Alyson Shontell is now the startups editor/reporter for Business Insider's Silicon Alley Insider section.
Alex Muller has been appointed copy editor at Roll Call.
Colleen Taylor has joined GigaOM as a reporter covering online content stories on startups and Silicon Valley.
Laurianne McLaughlin is now editor-in-chief of InformationWeek.com. McLaughlin previously served as managing editor of CIO.com.
Mitchell Alan Parker has been named editor of Austin Monthly Home. Parker is the former home and design editor for Modern Luxury's Houston magazine.
Meet the Author
---