People On The Move | 6.13.13

Executive moves at Condé Nast, The Atlantic, National Geographic and more...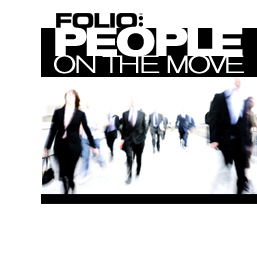 Carolyn Kremins has been named senior vice president and general manager of Epicurious by Condé Nast. Kremins was previously vice president and publisher of Condé Nast Traveler. Also at Condé Nast, Beth-Ann Eason was named as senior vice president, digital development, and general manager of ZipList. Eason was previously senior vice president and general manager of Epicurious.
Doug Barney has been welcomed by TMC as TMCnet editor at large. Barney brings experience from his previous position as technology journalist there.
Matthew White was named national digital sales director of MyRecipes. White was previously a Digital Account Manager at People.com.
Matt Arkin has been appointed as chief revenue officer and Walter Knapp as chief operating officer at Federated Media Publishing. Arkin joins Federated Media from 33Across where he was President and CRO. Knapp was promoted from his position as EVP and GM there.
The Atlantic has named Andrew Golis to the newly created role of entrepreneur-in-residence. Golis comes to The Atlantic from his previous position as the director of digital media and senior editor of PBS's Frontline.
Kalina Mazur has been named content producer at Institutional Investor. She had previously been freelance editor at Glamour.com.
Allison Davis has been named associate editor, The Cut, at New York. She joins New York from Elle where she was assistant editor.
The New Yorker welcome Breda O'Reilly as advertising director. O'Reilly had previously been director of sales at The Guardian.
Sam Jacobs has joined Time.com as senior editor. He had previously been national political correspondent at Reuters.
Hearst Newspapers named Mike DeLuca as SVP of digital. Previously he had been chief revenue officer at Savored.

Spin has named Jem Aswad as editor-in-chief. Aswad had previously been editor at Billboard.biz.

Money has welcomed Ian Salisbury as staff writer covering investments. Salisbury was most recently a reporter for Dow Jones' MarketWatch.
Miriam Elder will join Buzzfeed as foreign editor. She was previously Moscow bureau chief for The Guardian.
Hilary Lewis has been added as a New York-based staff editor of The Hollywood Reporter's website, THR.com. She was previously a reporter/producer at the New York Post.
National Geographic has made multiple additions to its staff:
• Sarah Leen has been promoted to director of photography.
• Keith Jenkins has been named director of photography after being     supervising senior producer for multimedia at NPR.
• Matt Mansfield is now executive editor of digital content. He was previously director and bureau chief for the reporting program at Northwestern University.
• Chris Johns is now the EVP and group editorial director.
Tessa "T. J." Raphael has been named digital content editor at WNYC's The Takeaway. Raphael was previously a senior editor at Folio: and Audience Development, both brands are part of the Red 7 Media group at Access Intelligence.
Meet the Author
---