People on the Move | 6.12.14

Redbook, Quartz, JWC Media and more…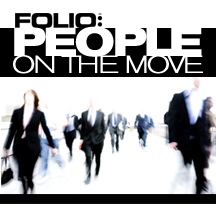 The Atlantic Weekly has named Sophie Gilbert and Denise Kersten Wills as senior editors. Gilbert previously worked was arts editor at the Washingtonian, and Wills was senior editor at Politico.
Hearst Magazines announced that Meredith Rollins has been appointed editor-in-chief of Redbook. She has been executive editor of Redbook since 2010. Before coming to Redbook she worked as executive editor at Lucky and articles director at W.
Moksha Fitzgibbons has been promoted to chief revenue officer from executive vice president at Complex Media. She has been with the company since 2006.
Modern Luxury has named Michelle Thorpe as associate publisher of beauty. She most recently served as associate publisher at Allure. Lori Silver also joined as executive director of bridal and interiors. She joined Modern Luxury from Brides, where she was associate publisher. Also, Tracy Monahan was named associate publisher of marketing from her role as marketing director for The Week and Mental Floss.
Andrea Dunham has been promoted to creative director of People. She moved to this newly created position after working as design director.
SourceMedia has made multiple staff changes:
Scott Wenger has been appointed as group editorial director. He will oversee Financial Planning, On Wall Street, Bank Investment Consultant and Money Management Executive. He was previously managing editor of money & business at New York Daily News.
On Wall Street's new editor-in-chief is Ralph R. Ortega, who was most recently a senior editor at Hedge Fund Alert.
Samantha Allen has also become a deputy editor of the Investment Advisor Group, and will continue as the group's digital managing editor. She came to SourceMedia in 2012 as senior digital editor.
Rachel F. Elson is the new editor-in-chief of Financial Planning, as well as a deputy editor of SourceMedia's Investment Advisor Group. She joined Financial Planning in 2012 as executive editor.
Bloomberg Media named Jacki Kelley chief operating officer for media, beginning in September. She previously served as CEO for IPG Mediabrands North America and president of Global Clients.
Ezra Dyer has been named automotive editor at Popular Mechanics. He had previously worked for Automobiles as contributing editor. Also, Rob Hewitt joined the publication as design director. He had been contributing design director at Billboard.
JWC Media has announced the appointment of Dustin O'Regan as editor-at-large of Sheridan Road magazine. The former attorney and book editor will continue her role as auxiliary board president at The Art Institute of Chicago. Also, Ann Marie Scheidler has been promoted to managing editor of the JWC magazines, including The Polo Book, Sheridan Road, Forest & Bluff and Hinsdale Living. She has held various positions at JWC since joining in 2007, and most recently worked as editorial director of Forest & Bluff magazine.
Bobby Ghosh has joined Quartz as managing editor. He was previously the editor of Time International.
Amanda Silverman has been promoted from managing editor to deputy editor of The New Republic, while Linda Kinstler has also been promoted from reporter to managing editor of the publication.
The New York Times Magazine has appointed Bill Wasik to deputy editor. He comes to the publication from Wired, where he had been senior editor for the past four years.
Johanna Derlega has been promoted to senior vice president of National Journal Live and advertising from her role as general manager of National Journal Live.
Meredith Corporation announced that Linda Augsburg has been named editor content chief for American Patchwork and Quilting and the Meredith Crafts Group. She had been editorial director at Prime Publishing.
Kathy Blackwell has joined Austin Way as editor-in-chief. She was previously senior editor at The Austin American-Statesman.
Teen Vogue has hired Dan Koday as digital director and Marina Larroude as fashion director. Koday was content director at Latina.com and Larroude had been market director at Style.com.
Epicurious has appointed Adina Steiman as features director, from the same position at Self. Also new at Epicurious is Rhoda Boone, who became food editor. She had been food stylist at Bon Appétit. Brittany Innes also joined as social media editor from her role as manager of social media at CheapCaribbean.com.
Meet the Author
---