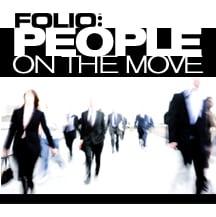 Vice replaced the editor-in-chief of its magazine and appointed a new global head of content in a major shakeup to its editorial leadership.
Ellis Jones was named the new EIC, replacing Rocco Castoro in what appears to be a less-than-amicable split. Castoro first made news of his departure public at an event in Chicago on Wednesday.
"As of last night, I'm no longer with Vice," he said. "In order to come to this event, I felt that, given some circumstances I won't get into and we shouldn't detract from this—I was there for a decade and love so many people there and they did great work—but in order to be here and talk to you guys, some stuff happened, let's say."
Jones, who had been serving as defacto EIC for the last six months, according to Politico, is the first female lead editor in the publication's 20-year history.
"Under my leadership, the magazine will continue to do what it's always done best—publish cutting-edge cultural coverage, sharp humor, and hard-hitting news investigations—and also increase its seriousness and ambition by enlisting the best writers, photographers, and artists in the industry and sending them across the globe," she says in a statement. "Expect writing by even more female correspondents; expect new fiction and photojournalism and columns by big-name writers; and expect even more in-depth reports from global hot spots.
Meanwhile, the company also announced that its Vice UK editor-in-chief, Alex Miller, has been named global head of content. Miller had been easing into the role since October, overseeing content across Vice.com and its associated network of digital channels already.
"I'm very proud of what I achieved with the UK team but I'm excited to move to the center of the perpetual motion machine that is VICE."
Here's the rest of this week's people on the move:
Meredith's EatingWell named Cheryl Spencer western sales manager. Spencer had been serving a similar role at Rodale previously.

Sophie Brickman was named senior editor at Saveur. Brickman was most recently a contributor to several outlets, including The New Yorker and The New York Times.

BuzzFeed has hired Lee Brown to be its chief revenue officer. Brown had been working as head of global sales for Tumblr.

Dashiell Bennett has joined Bloomberg Media as news editor. Bennett had most recently been news editor for The Atlantic.

People hired its second deputy editor in Dan Wakeford. Wakeford most recently helped launch Hello! magazine's U.S. digital presence.

Caroline Palmer joined Amazon Fashion as director of editorial and social. Palmer had been editor for Vogue.com.