People on the Move | 5.5.11

Claims Journal, American Banker, Vanity Fair, Food & Wine...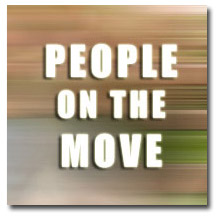 Stylelist.com has named Jenny Kang senior fashion editor. Kang previously wrote for Lucky Magazine.
Francesco Guerrara is now editor of the Money & Investing section at The Wall Street Journal. Formerly, Guerrara was finance editor with the Financial Times.
At Bloomberg News, Romy Varghese is now a reporter on the Pennsylvania states and municipalities team. Anna-Louise Jackson is now part of the U.S. economy team.
In more Bloomberg news, Weston Kosova has joined Bloomberg Businessweek as assistant managing editor and will oversee all political coverage. Kosova comes from The Washington Post, where he acted as a national politics editor.
Denise Johnson is now associate editor with Claims Journal.
Runner's World has four new hires to their editorial staff. Mike Fazioli, who last served as managing editor at Travel & Leisure, is now managing editor of Runner's World. Debra Witt, formerly executive editor of Rodale's custom publishing group, is now pages editor. Amanda Hinderks has been named assistant photo editor. David Graf, who was a communications specialist with Community Action Association of Pennsylvania, has been named associate multimedia producer.
At Financial Times, Robert Armstrong is now Lex writer. Armstrong was a writer and member of the launch staff at Dow Jones Investment Banker.
Kyle Pope, formerly editor of The New York Observer, is now contributing editor of Vanity Fair.
Alex Vallis is now senior digital editor of Food & Wine. Previously, Vallis produced and edited all content for thefeast.com.
David Kiley is now editor-in-chief of AOL Autos and automotive industry editor for The Huffington Post. Before this, Kiley was marketing editor and senior correspondent at Businessweek.
Taylor Riggs is now with The Bond Buyer as an underwriters and dealers reporter. Riggs was a reporter with FundFire.
Alison Ciaccio has joined Platts as an associate editor for oil. Her work has been in The Wall Street Journal, Barron's and Futures Magazine.
Jaimy Lee, who was a reporter with PR Week, has joined Modern Healthcare as a reporter.
Ariana Finlayson, previously an editor with RealBeauty.com, is now assistant editor with UsMagazine.com.
Tom LoBianco is now a government and politics reporter for The Associated Press in Indianapolis, IN. Before this, LoBianco had been with Platts and The Washington Times.
James Ramage has joined The Bond Buyer as a reporter. Before this, he acted as senior editor at Traders Magazine.
Meghan Peters, formerly community assistant, is now community manager at Mashable.
Robert Love is now executive editor with The Week. Love formerly acted as national affairs editor at Reader's Digest.
Tom Sullivan is now editor-in-chief of Government Health IT.
Meet the Author
---