People on the Move | 5.31.12

All You, Automotive News, Quartz…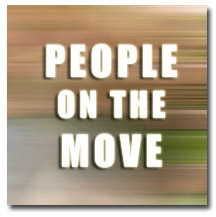 Danica Lo is named executive editor of StyleBistro.com, a fashion blog run by Zimbio Inc. She most recently served as senior online fashion and beauty editor for Glamour.

Gideon Lichfield is named news editor of Atlantic Media business site Quartz. Lichfield was previously a media editor for The Economist.
BPA Worldwide names Karl Pfalzgraf vice president of sustainability assurance. Pfalzgraf hails from AccountAbility, where he served as director, business development, brand and communications.
Automotive News names Nick Bunkley as senior reporter. Bunkley joins from The New York Times, where he also covered the auto industry.

Life & Style magazine names Terri White as executive editor. White joins the magazine from The Sun's Buzz magazine, where she was editor-in-chief.

Nina Willdorf is named executive editor of All You. Willdorf joins the magazine from Budget Travel, where she was editor-in-chief.
Advance Publications taps Muriel Malka to lead its mergers and acquisitions. Malka joins Advance from NBCUniversal, where she was senior vice president of corporate strategy and development.
Meet the Author
---