People on the Move | 5.26.11

Adweek, Food & Wine, DEPARTURES, The Hollywood Reporter…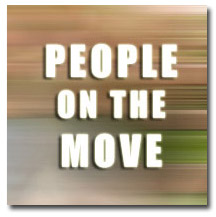 Bloomberg Businessweek welcomes Romesh Ratnesar as deputy editor. Ratnesar was at TIME for over ten years before this; most recently, he was an editor-at-large and foreign affairs columnist for Time.com.
Josh Lederman has joined the Trenton, New Jersey bureau of The Associated Press as a reporter. Previously, Lederman has contributed to The Hill, AOL Politics Daily and The Huffington Post.
Tim Nudd is now news editor with Adweek. Nudd was special projects editor for the publication before this, and will still act as editor of "AdFreak".
Kara Cutruzzula has been chosen as omnivore editor with the Newsweek culture section. Cutruzzulla is a former deputy features editor for the Daily Beast.

Alex Vallis is now senior digital editor for Food & Wine. Vallis comes from The Feast: Eat, where she acted as food editor.
At The Hollywood Reporter, Joseph Kapsch has been appointed editor of THR.com. Kapsch is the former editorial director of Zap2it.
Coming from the Los Angeles Times Media Group where he acted as national sales manager, Jason Yasment has been appointed as west coast sales director with DEPARTURES. Other news from American Express Publishing includes Sean Murphy being named director of content in the custom media division. Before this, Murphy was content director for Hearst Magazines Integrated Media division and Hearst Custom Publishing.
Carlos Sousa is now the integrated marketing director with Here Media; Sousa comes from Hachette Filipacchi Media, where he acted as associate marketing director.
Laura Schocker is now associate editor, health with The Huffington Post. Before this, she was an editorial assistant with Prevention.
Over at Reuters and Trust Law, Lisa Anderson has been appointed North American correspondent for the Thomson Reuters Foundation, as well as editor for TrustLaw Women.
The New York Observer has announced several changes to their editorial team. Brian Gallagher is now deputy editor; previously, he was managing editor of Gilt Groupe. Nitasha Tikuis is now a staff writer cover technology; she comes from Daily Intel. Michael Miller has also joined The Observer as a staff writer, and he's set to cover the arts. Before signing on full-time, Miller freelanced for the publication for a year. Former staff writer Reid Pillifant has been promoted to features editor; and online managing editor Aaron Gell is now executive editor.
Robert Klara, formerly features editor with Brandweek, is now a staff writer with Adweek. Also at Adweek, James Cooper is now executive editor.
At dealReporter, Jay Antenen is now editor for North America. Antenen was an associate editor with the publication.
Nancy Miller has been named the west coast editorial director of Fast Company. Miller comes from WIRED, where she was senior editor. Jason Feifer has joined Fast Company as well, and he will act as senior editor. Feifer comes from Men's Health, where he was also senior editor.
Anya Strzemien is set to join Jane Pratt's new website, xoJane.com, as senior style editor. Strzemien comes from the Huffington Post, where she helped launch lifestyle content for the site.
With Advertising Age, Alexandra Bruell has been named reporter. She is a former consumer reporter at PRWeek.
Susan R. Miller is now covering the restaurant and retail beat as senior reporter for South Florida Business Journal, where she was acted as web editor for two years.
Corporate Secretary has announced a new editor, Matthew Scott. Scott comes from AOL DailyFinance, where he reported on markets and investing news.
Laurianne McLaughlin is now the editor-in-chief of InformationWeek.McLaughlin was formerly with CIO.com, where she was a senior news editor.
UBM Electronics announced that Patrick Mannion has rejoined the company in the newly created role of content director for EDN and Designlines. Before coming back to UBM Electronics, Mannion acted as director of content for the Hearst Electronics Group.
Kate Rockwood is now the senior editor of O, The Oprah Magazine. Before this, Rockwood was senior editor of Fast Company.
Frank Bruni is now an op-ed columnist for The New York Times. Bruni served as a writer at large and wrote 'The Tipsy Diaries' for The New York Times Magazine.
Meet the Author
---