People on the Move | 5.24.12

AOL, SHAPE, Departures, Summit Business Media…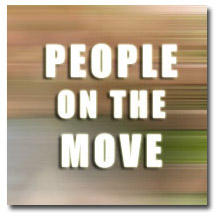 Summit Business Media names Colleen Zelina senior vice president of human resources. Zelina joins the company from Point360 Group, where she also served as senior vice president of human resources.
AOL promotes Janet Balis to publisher of the Huffington Post Media Group. The group also taps Moritz Loew to lead a team of sales specialists. Previously, Balis served as head of sales strategy, marketing and partnerships for the company. She will also be the group's first publisher. Loew formerly served as a chief agency officer for NBC digital.

Vince Bond joins Automotive News as a general assignment reporter for autonews.com. Bond formerly served as a reporting intern for Waste & Recycling News.

Kimberly Tranell is promoted to senior editor of Seventeen, and Caitlin Moscatello joins as deputy editor. Tranell previously served as a health editor for the magazine, and Moscatello joins from Redbook, where she was a senior editor.
The Daily Meal adds Francesca Borgognone as entertainment channel editor. She joins the publication from The Washington Post, where she served as mobile editor.

Sarah Beauchamp is named assistant editor of Convene magazine.
SHAPE promotes Abby Lerner to executive Web editor. She previously served as senior Web editor for the magazine.

Amanda Ross is named fashion director for Departures magazine. Prior to this appointment, Ross was a contributor for the magazine.
WIRED adds Ryan Tate as a senior writer, and Jason Fagone as a contributing editor. Tate joins the magazine from Gawker, where he served as managing editor. Fagone formerly worked in freelance, contributing to magazines such as GQ, The New York Times Magazine and Esquire.

Drew Fitzgerald joins Dow Jones Newswire where he will cover technology and cloud computing. He previously covered breaking news for the publication.

Martha Stewart will now serve as non-executive chairman of Martha Stewart Living Omnimedia.
Lisa Hintelmann is now contributing entertainment director for ELLE UK. She will still retain her other role as editorial projects director for Esquire.

Emily Steel is named US media and marketing correspondent for the Financial Times. Steel previously served as social media editor for The Wall Street Journal.
Scripps Networks names Mandy Major online editor for emerging brands. Major joins the company from Woman's Day, where she served as online editor.

Hayley Romer is named associate publisher of The Atlantic. Previously, Romer served as executive director of corporate sales for Condé Nast.
Nick Russo joins Time Inc. as director of integrated marketing. Russo was previously with Maxim, where he was director of digital marketing. 
Meet the Author
---