People on the Move | 5.19.11

The Horseman's Yankee Pedlar, Interweave, Food Network Magazine…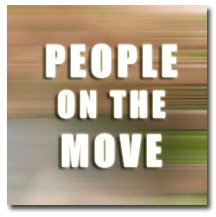 Michael Bloom is succeeding Steven Schwartz as chief digital officer at Wenner Media. Bloom comes from startup Sharecare.
Ben Flanagan, previously a media correspondent, is now telecoms and media reporter at The National.
Kevin Woodward is now senior editor with Internet Retailer and Mobile Commerce Report. Before this, Woodward was an editor with ISO&Agent.
At Reuters, David Henry will now cover banks, focusing on JP Morgan. Henry is a former senior finance writer at Bloomberg Businessweek.
Anil Mayre joins the credit market team with Reuters/IFR as associate editor for structured finance; Mayre comes from Informa Global Markets.
At CFO Magazine/CFO.com, editorial changes are abound. Senior editor David McCann will now cover human capital and careers. David Rosenbaum is also senior editor, covering technology. David Katz, who is the New York bureau chief, will write on accounting and tax issues. Marie Leone, who used to cover the accounting/tax beat, is now deputy editor of online initiatives. Alix Stuart is now senior editor of small-and-midsize businesses; previously Stuart covered careers and human capital. Sarah Johnson as senior editor is reporting on risk and compliance for both digital and print CFO properties. Kate O'Sullivan is now deputy editor. Marielle Segarra is now staff writer with CFO.
Marie Streshinsky, formerly managing editor of The Atlantic, has been named editor-in-chief of Miller-McCune.
Scott Ziegler has been chosen as publisher of The Horseman's Yankee Pedlar. Before joining Yankee Pedlar, Ziegler was associate publisher of Continental Airlines Magazine.
Carla Graubard will begin as VP/publisher of the Interweave Fiber Division on June 30, 2011. She is a founding principle of Quantum Media.
Stephen Bohlinger has joined Food Network Magazine as associate publisher. Bohlinger previously acted as VP/publisher of Cooking Light.
At Adweek, Brian Braiker is now news editor. Before this, Braiker was a general assignments writer for ABC News.
Eric Foster will begin work with Bonnier's R & D Group as tech liaison on June 6. Before this, Foster was with Mansueto Ventures as production coordinator for titles Fast Company and INC magazines.
At Entrepreneur Magazine and Entrepreneur.com, Teri Evans is now deputy editor of the Web site. Diana Ransom is now contributing editor, and Jason Fell (previously senior online editor with FOLIO:) is now senior online editor with the publication.
Emily Piece is now senate editor with Roll Call; Piece was promoted from senior staff writer. Ryan Teague Beckwith has joined as features editor.
Here Media welcomes Joel Shoemaker as advertising director in its New York office, and Leor Mendel as advertising account manager at the Los Angeles office. Before joining Here Media, Shoemaker was senior account manager for Myspace.com, and Mendel acted as senior account executive for Clear Channel.
Valerie Rasmussen is now editor for Utah Bride & Groom magazine. Before this, Rasmussen had contributed to Utah Life & Style, as well as Utah Bride & Groom.
JoAnn Wahl has been named president of the Primary Care Group with Quadrant HealthCom Inc. Wahl was previously SVP and managing director of Medical Education with the company.
Jeannine Aversa, who is currently an economics writer with The Associated Press, will join Bloomberg News on June 13. She will be covering the Federal Reserve.
Taina Rosa comes from LatinFinance to join The Deal as a reporter, where she will cover private equity.
Jamie Pallot, previously editorial director of Conde Nast Digital, is now the executive director of multimedia projects with Vanity Fair.

Mike McPhate is slated to join The New York Times on June 1 to work on NYTimes.com's homepage. Currently, McPhate is entertainment & lifestyle Web editor for The Washington Post.
Jane Lee is now assistant editor of Forbes Lifestyle. Before this, she acted as the assistant to chief product officer of Forbes, and was also a freelance reporter.
Michael Brown, who was reviews editor with Maximum PC magazine, will act in the same role with recently launched Maximum Tech magazine.
At Mergers & Acquisitions Journal, Anthony Noto is now a senior reporter, and he manages daily stories and functions of TheMiddleMarket.com. Before this, Noto was a reporter at The Deal.
At the newly launched PALM BEACH Woman magazine, Jill Duggan is publisher and Kelly Fitzpatrick is associate editor.
Meet the Author
---