People on the Move | 5.17.12

Cosmopolitan, Elle, The Daily Meal, Bloomberg First World…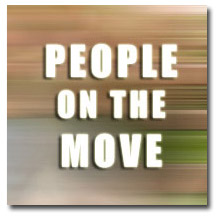 Source Interlink Media promotes Jeff G. Holt to editorial director of the company's American Motorcycle Group. Holt was previously editor-in-chief of Street Chopper and Baggers.
Lenny Izzo is appointed to senior vice president of marketing for ALM. Izzo joins the company from Thomson Reuters, where he was a vice president of marketing.

Joanna Ossinger joins Bloomberg First World as a deputy team leader. She was formerly serving as a stocks editor for Bloomberg News.
Amina Akhtar is named executive editor at ELLE.com. Akhtar was previously fashion director for FashionETC.com.
Brian Fung joins The Atlantic as an associate editor, focusing on medical devices and technology. Prior, Fung was a freelance journalist for various publications.
GigaOM adds Ki Mae Heussner as a start-up reporter in New York. She was previously at AdWeek, reporting on mobile and social media.
Michelle Lee Ribeiro joins Cosmopolitan as deputy editor. Ribeiro was previously an editor at Oyster.com

Arthur Bovino is been promoted to executive editor at The Daily Meal. Bovino was previously a senior editor for the site.
S&A Cherokee announces staff changes for two of its publications. Joe Overby is named editor and Steve Leslie is named associate publisher of Auto Remarketing. Nick Zulovich is named editor and Amanda Dunlap is named associate publisher of SubPrime Auto Finance News.

Michael Alex joins Bonnier Corp. as vice president of digital content strategy. Alex was with MTV for 15 years, concentrating his time on the network's digital and editorial operations.
Operative announces Manu Warikoo has adopted the role of chief product officer. Warikoo was responsible for the management of Operative's product offerings.
Interweave promotes Mary KinCannon to national sales manager of the retail sales division. KinCannon previously served the company as product marketing director.
The company also announces the following moves:
Christan Humphries is promoted to director, product marketing.
Heidi Hedger is been promoted to marketing manager for the quilt and paper markets.
Jessi Zilk is promoted to marketing manager for the bead and jewelry markets.
Niche Media names Gayle Perry Sobel executive director of DU JOUR. She joins the company from Condé Nast, where she served as director of European fashion.  
Viking Magazine Service adds Wil Crombie as a Web and media developer.
Meet the Author
---