People on the Move | 5.15.14

People StyleWatch, Business Insider, National Journal and more…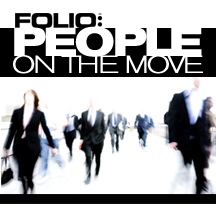 Katherine Goldstein, the current director of social media and traffic at Slate, will become the editor of VanityFair.com beginning June 9.
National Journal has made several staff changes, including announcing that Jeff Cartwright has been promoted to communications director of National Journal Group. He previously worked as the communications manager of National Journal's sister brand The Atlantic. Nora Caplan-Bricker will also join as a staff correspondent. She was previously a staff writer at The New Republic.
Janet Guyon has been appointed editor-in-chief of TheStreet.com. She most recently served as managing editor at Investopedia.
Business Insider has appointed Margaret Tuohy as senior vice president, product development. She was previously senior director, product development, at Turner Broadcasting/Time Warner.
Mike Guy is now digital director at Maxim.com. He was previously editor-in-chief at TheFix.com.
Ann Song has been named vice president, fashion and creative, at Niche Media. She had been director, integrated media and brand strategy, at C Publishing.
Seattle Met has promoted James Ross Gardner to editor-in-chief from his position as senior editor.
Leah Ginsberg has been named executive editor at People StyleWatch, where she had been deputy editor. Kristen Maxwell will succeed Ginsberg as deputy editor. She had previously been senior editor.
Ed O'Keefe has been named vice president of CNNMoney and Politics at CNN Digital. He had been editor-in-chief at NowThis News.
Dean Baquet has been promoted to executive editor at The New York Times, where he had been managing editor.
TheBody.com has appointed Julie Davids as managing editor. She was previously the director of national advocacy and mobilization at the AIDS Foundation of Chicago and the leader of the HIV Prevention Justice Alliance.
 
Meet the Authors
---