People on the Move | 5.12.11

Dow Jones Newswires, Roll Call, Atomix Magazine…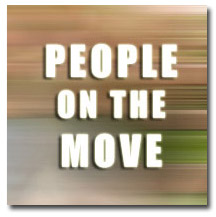 Kathy Thomson has been named president and chief operating officer at The Los Angeles Times Media Group. Thomson returns to the LATMG after an 18-month stint as vice president of business operations at FLO TV.
Quintessential Media Group, Inc. named Andy Rees as director of business development. Before this, Rees acted as publisher of Sandow Media's Chicago edition of LUXE Interiors + Design magazine.
Brendan Conway is now markets reporter with Dow Jones Newswires, where he previously acted options market reporter. Christopher Dieterich has also been promoted to markets reporter from the equities analysis beat with the publication. Other staff moves include Donna Kardos Yesalavich's appointment to copy editor; she currently acts as a U.S. stock market reporter. Ian Thomson joins the U.S. stock market team as reporter.
At Thomson Reuters, Steven Schwartz has been named chief digital officer, after a stint at Wenner Media. Michael Williams leaves his post as deputy managing editor and page one editor at Wall Street Journal to become enterprise editor for Reuters on May 23. Alison Frankel has been named editor-in-charge, law; previously, Frankel was the editor of Litigation Daily with American Lawyer.
Alix Freedman is now the page one editor of Wall Street Journal, where she is currently the deputy managing editor. Elyse Tanouye has been chosen as deputy managing editor; she currently acts as corporate editor for WSJ. Dennis K. Berman has been named corporate editor of WSJ, where he was acting as columnist and deputy bureau chief of money & investing.
Neda Semnani will join Roll Call as a reporter for Heard on the Hill. Semnani comes from CQ, where she acted as deputy editor of Bill Track. Joshua Miller has also joined as a reporter; most recently, Miller was a producer for ABC News.
Asher Sandoval is editor of Atomix Magazine.
Sharon Silke Carty has been named managing editor of AOL Autos and The Huffington Post. Formerly, Carty was an auto writer at the Associated Press in Detroit.

Dan Butcher is now associate interactive editor of Ignites and Fundfire. Butcher acted as associate editor for Mobile Marketer and Mobile Commerce Daily before this.
Sarah Douglas has been tapped as the culture editor at The New York Observer. Douglas joins The Observer from Arts & Auction Magazine, where she was a staff writer.
At RealClearPolitics.com, Alexis Simendinger is now White House correspondent.

Perry Solomon is now head of digital business development at Time Inc. Solomon formerly worked at News Corp., where he acted as vice president of business development for new digital media.

Neil Weinberg, formerly Forbes executive editor, is now editor-in-chief at American Banker.
There has been a series of exec changes over at ESPN.com. Patrick Stiegman (formerly ESPN.com executive editor) has been named editor-in-chief, while John Kosner is now senior vice president of ESPN Digital and Print Media. Rob King is now vice president, editorial, digital and print media. King formerly acted as vice president and editor-in-chief of Digital Media.
Julie Souza is now vice president of business development at the Sports Illustrated Group. She previously acted as vice president of strategic planning and business development at CBS Sports Network.
Darren Sextro has been named vice president of sales for Ascend Integrated Media. Sextro was group publisher for Plastic Surgery Practice, Sleep Review, RT: For Decision-Makers in Respiratory Care and 24×7.
Katherine Clark is now editorial assistant with The Real Deal. Before this, she was arts and culture assistant at the Forward.
Lucy McCalmont will act as editorial assistant for Politico. McCalmont comes from The Sunday Times, where she acted as news and research assistant.

Kiplinger's Retirement Report has named Eleanor Laise as associate editor. Before this, she was a personal finance reporter for The Wall Street Journal.
Walt Williams is now reporter for CEO Update. Williams previously was state government reporter for The State Journal.
Meet the Author
---