People on the Move | 5.10.12

The Atlantic, New York, Politico, Popular Science…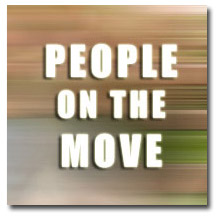 Adam Fusfeld is promoted to Web producer at The Real Deal. He was most recently an editorial assistant for the publication.
Billy Nauman joins FundFire, reporting on institutional investment consultants, endowments and foundations. He was previously at MandateWire.

Popular Science names Jacob Ward editor-in-chief.  He was previously deputy editor for the magazine.

Human Events adds Hope Hodge a reporter covering national security and defense. She was previously a military reporter for the Jacksonville Daily News.
Michael Silverberg is named editor-in-chief of Print magazine. Silverberg has served as the magazine's managing editor, and as an editor for Metropolis. 
Summit Business Media names Brian Magnotta chief information officer. Magnotta formerly served as chief information officer for Ziff Davis Enterprise.
The Atlantic promotes James Bennet to editor-in-chief, Scott Stossel to magazine editor and Bob Cohn to digital editor. All three gentlemen served in editorial roles for either the magazine or digital publication.

Dan Murtaugh joins Bloomberg News in Houston as an oil and gas Industry reporter. Previously, Murtaugh was a business reporter for the Press-Register.
New York's Vulture taps Denise Martin as senior editor, reporting on television in Los Angeles. Martin joins the publication from TVGuide.com. Kevin Roose joins New York as lead business writer of nymag.com. Roose had been serving as a reporter for The New York Times.

Tim Carmody joins The Verge as a senior writer. Carmody previously wrote for WIRED.
POLITICO names Laura McGann as its first managing editor of POLITICO Pro, as well as naming her deputy editor of POLITICO. McGann was previously the "Money & Politics" editor for POLITICO.
Deirdre Foley-Mendelssohn joins Harper's Magazine as senior editor. She most recently worked with the Paris Review Daily blog.
Men's Health and Women's Health adds Jackie Lebowitz as special projects editor. Lebowitz was formerly with Brides magazine, where she served as an assistant managing editor.
Robbie Durand is named editor-in-chief of FLEX. Durand was previously a senior editor for Muscle Development Magazine.

Ryan Lawler joins TechCrunch as a reporter, covering technology.  Lawler joins the publication from GigaOM where he filled a similar role.

Deborah J. Mignucci is named publisher of Fit Pregnancy and associate publisher of Shape. Mignucci formerly served as vice president of sales and group publisher for Meredith's FamilyFun Group.
Erin Waters is promoted to publsher of GOVERNING, a division of e.Republic. Waters was serving as the group's associate publisher.
Andrea Lavinthal joins PEOPLE.com as style director. She previously served as an online style and beauty director for US Weekly. 
UBM promtes Alexander Wolfe  to brand director of  EE Times, and Patrick Mannion to brand director of EDN, Measurement World, and Embeded.com. Richard Nass has returned to UBM Electronics as brand director of Design News. And Junko Yoshida is named EE Times chief international correspondent. 
Meet the Author
---