People On The Move | 5.1.13

Entertainment Weekly, Harper's Bazaar, O, The Oprah Magazine and Fast Company...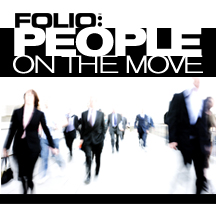 Robert Klemko has joined Sports Illustrated as a football reporter. Klemko was previously a sports reporter at USA Today.
Annie Block has been named deputy editor at Interior Design. Block was serving as an articles editor at the magazine.
Kim Tan is now vice president of marketing at Real Simple. Tan was formerly executive director of creative services at GQ.
Business Insider has hired Chris C. Anderson as a senior editor. Anderson joins the publication from The Huffington Post, where he was also a senior editor.
BuzzFeed has named Lisa Tozzi as news director. Tozzi was formerly a news desk editor at The New York Times.
Murrye Bernard is now managing editor at Contract. Bernard was previolsy a freelance writer and editor at e-Oculus.
O, The Oprah Magazine has promoted Lucy Kaylin as editor-in-chief. Kaylin had been serving as deputy editor at the magazine since 2009.
Jesse Southerland has been named design director at Bicycling. Southerland was previously design director at Philadelphia Magazine.
Jessica Hullinger is now an assistant news editor at Fast Compnay. Hullinger was formerly an audience development manager at TheWeek.com
303 Magazine has named Felipe Diaz as its art and culture editor. Diaz was serving as a writing intern at the publication.
Harper's Bazaar has made the following staff changes:
Lindsay Talbot joins as senior features editor. Talbot joins the magazine from Vogue, where she was an assistant editor.
Brittany Frascht joins as a fashion market assistant. Frascht was previously a fashion assistant at GQ.
Mallory Schlau has been promoted to fashion market editor.
Cassie Anderson has been promoted to associate fashion market editor.
Entertainment Weekly has made the following staff changes:
Meeta Agrawal has been named assistant managing editor. Agrawal was previously a senior editor with the magazine.
Jen Kovach is moves to managing arts director of tablet media.
Keith Staskiewicz is now a staff writer. Staskiewicz was serving the magazine as a correspondent.
Jeff Labrecque is now a senior writer. Labrecque was previously a staff writer with the magazine.
Tanner Stransky has been named as a staff editor. Stransky was previously a staff writer.
Mark Jannot has been named vice president of content at Audubon. Jannot was formerly chief content officer at Reader's Digest.
Liz Rioux-Christian has been named vice president of content marketing sales at McMurry/TMG. She was most recently managing director at Meredith Custom Solutions Group.
Meet the Author
---