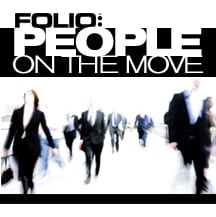 John Geddes, a former New York Times managing editor, is joining Bloomberg to oversee U.S. political coverage.
Geddes was one of the three top Times editors for a decade before accepting a buyout in 2013. He spent 13 years at the Wall Street Journal before joining the Times in 1994 as business editor. Geddes is coming out of retirement to take on the role of U.S. political editor at Bloomberg.
"I'm very excited to be joining Bloomberg's team covering one of the most chaotic, competitive and historic elections of the past decades and looking forward to building Bloomberg's coverage through and beyond 2016," Geddes said in a statement.
Geddes will also work closely with Bloomberg Politics executive editor Mike Nizza, who will continue overseeing the site and working to integrate it with Bloomberg.com.

Here are the rest of this week's people on the move:
Garden & Gun has promoted Christian Bryant to VP, publisher. Bryant joined G&G in 2013 from New York, where he worked with brands including Vanity Fair, Bon Appétit and Harper's Bazaar.
The Interactive Advertising Bureau has named Dave Grimaldi as the trade organization's new executive VP of public policy and head of its Washington, D.C., office.
XO Group Inc. announced that Michelle Dvorkin has joined the company as executive VP, human resources. Most recently, she was the SVP, people at AppNexus.
Shana Hale has been named creative director at The Trade Desk. She had been creative director, advertising, at Better Homes and Gardens.
Woman's Day has named Leslie Barrie its new health editor. She had been health editor at All You.
Lisa Cericola has been named senior food editor at Southern Living. She had been features editor at Food Network Magazine.
Lucy Silberman has been named managing editor at Maxim. She had been managing editor at Harper's Bazaar.