People on the Move | 4.26.12

Marie Claire, TheStreet, Parade, DETAILS...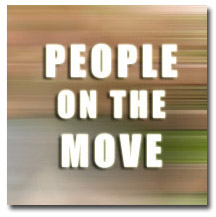 Sharon Tanenbaum joins DailyGlow.com as a beauty news editor. She moves from parent company Everyday Health, where she served as senior news editor.
TheStreet taps William Inman as editor-in-chief. Inman most recently served as an editor at Institutional Investor.
Glenn Coleman is named editor of Crain's New York Business. He previously served as the publication's managing editor.
Rodale names Lori Burgess publisher of Prevention. Burgess joins the publication from The Hollywood Reporter, where she served as publisher.
Michael Donohoe joins Atlantic Media Group as engineering director for its still untitled digital global business brand. He joins the company from RealNetworks, where he was a senior software engineer.

Marie Claire appoints Carol (Coco) Atalla as international fashion and luxury director. Atalla previously performed the same role for Lucky. Brian Roy is named account director of Marie Claire's lifestyle accounts. Roy joins the magazine from Glamour, where he served as international fashion and luxury director. Stephanie Clement is named Detroit's Marie Claire director. She previously worked for The Atlantic selling integrated media campaigns.
Parade Publications appoints Mary Gallagher to Northeast regional manager. Gallagher joins the company from Time Inc.'s All You, where she served as integrated account manager.

Sheila Monaghan joins DETAILS as a senior editor. Monaghan joins the magazine from Women's Health, where she was also a senior editor.
Lisa Fung is named executive editor at TheWrap.com. Previously, she was the online arts and entertainment editor at the Los Angeles Times.

Steve Merelman is reassigned to team leader for states and cities based in New York for Bloomberg News; Steven Sloan is now covering the Securities and Exchange Commission (SEC).
Rich Juzwiak joins Gawker.com as a blogger. Most recently, he served as an arts and culture reporter for The Daily.
Sarah Silbert joins Endgaget as a review editor. She previously served as a staff writer at LAPTOP Magazine.

The Hollywood Reporter made changes to its online editorial team. Seth Abramovitch is named deputy editor of THR.com. He was previously an editor at Defamer and Movieline. Erin Carlson and Jordan Zakarin are named staff editors for the New York bureau. Carlson previously served as a writer for The Associated Press, and Zarkin served as an entertainment reporter for The Huffington Post. Jethro Nededog is promoted to senior reporter at THR.com. He previously served as a TV and pop culture writer for the site.
Penton Media's Restaurant Group names Olivia LaBarre online managing editor. She joins Penton from Bank Systems & Technology, where she served as a senior associate editor.

Samantha Leal joins Latina Magazine as an online editor. She previously served as an assistant editor at TheNest.com.
Meet the Author
---