People on the move 4.24.14

Popular Mechanics, Entertainment Weekly, The Onion and more...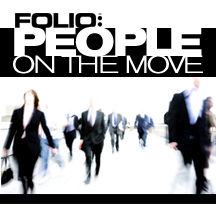 Ryan D'Agostino has been named editor-in-chief at Popular Mechanics, replacing James Meigs. D'Agastino was writing for Esquire. Additionally, Esquire's editor-in-chief, David Granger, is adding editorial director of Popular Mechanics to his responsibilities.
Entertainment Weekly has made some editorial changes:
Kristen Baldwin has been promoted from executive editor to deputy editor.
Also, Meeta Agrawal and Sean Smith were both promoted to executive editor.
Christopher Dolan has been named publisher at Muscle & Fitness. Dolan was previously publisher at North American Membership Group's Scout.
Mitzi Miller is leaving her post as editor-in-chief at Johnson Publishing's Jet, to take on the same role at the company's sister brand, Ebony. No news yet on where current editor-in-chief Amy DuBoise Barnett is heading. 
Theresa Griggs has been named creative director at Cosmopolitan. She was formerly design director at Women's Health.
The Onion Inc. has named Kristine Desrochers as vice president of strategic partnerships. She was director of strategic partnerships at CBS Altitude.
Constance Sayers Witherspoon has been named president of National Journal's Government Executive Media Group. She was previously serving as publisher of the group. Also, Tom Shoop has expanded his role to executive vice president and editor-in-chief of the Government Executive Group.
Janet Lynne Guyon is the new editor-in-chief at The Street. She was previously managing editor at Investopedia.
Consumer Reports has named Ellen Kampinsky as editor-in-chief. Kampinsky was formerly a senior editor at The Daily Beast. 
Jane Keltner De Valle is now fashion news director at Glamour. She was previously senior fashion news director at Teen Vogue. 
Meet the Author
---