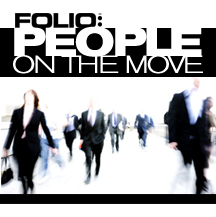 Time magazine has announced several staff changes to its editorial team:
• Tom Weber has been promoted to executive editor. He was previously serving as assistant managing editor.
• Susanna Schronbsdorff will step into Weber's previous role. She will also continue her role as Living editor at the magazine.
• Courtney Harris Weingarten has been promoted from deputy copy chief to copy chief.
• Elissa Englund will take over the now-vacant role of deputy copy chief. Englund was a domestic copy editor and international retext editor for the brand.
• Christine Lim will assume the new role of editorial technology manager. Lim was serving as the brand's senior producer.
• Alex Fitzpatrick will take on the new role of homepage director. Fitzpatrick joined Time from Mashable, where he covered politics and tech policy.
Alex Vallis has been named digital director at Food & Wine. She was previously digital features editor for the brand. Also, James Maikowski has been promoted to art director. He was previously associate art director.
Neil Janowitz has been named assistant managing editor at Entertainment Weekly. Janowitz was previously a senior editor at SI.com. Also, Chris Rackliffe joined the brand as its senior social media editor. Rackliffe was with Federated media, where he was a social media editor.
Epicurious has made several changes to its team:
• Danica Lo is now executive editor–a new position for the brand. She most recently served as Glamour.com's lead fashion blogger.
• Matt Duckor has joined as the brand's first ever restaurant editor. He was a multimedia editor at Bon Appetit.
• Beatrice Keng has joined as art and experience director. She was with Food52 where she was senior user experience designer and creative director.
• David Cicconi will serve as creative director. His 15-plus years of experience in media includes a stint as photo director of Travel + Leisure.
• Kate Carrington will serve as associate publisher, marketing. Carrington was executive director of strategic marketing at Esquire.
• Jordana Pransky came on board this week as account director, overseeing food and CPG advertising sales. She joined from Say Media, where she was director of sales.
Jake Silverstein has been named editor-in-chief of The New York Times Magazine. He was previously the editor-in-chief at Texas Monthly.
Quartz has tapped Micah Ernst as its new product engineering director. Ernst joined from Time, where he helped lead the relaunch of Time.com as its manger of web development.
Gail Reboletti has been named client solutions director at Knowledge Marketing. She was formerly at Omeda, as its client services director.
J.J. Gould will step into Bob Cohn's previous role as digital editor of TheAtlantic.com. He was previously executive editor for the brand.