People On The Move | 4.2.13

The Daily Beast, Quartz, Forbes and Aviation Week...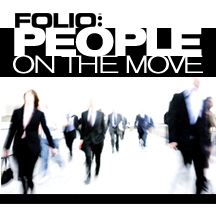 Tom DeFrank has been as a contributing editor at National Journal. DeFrank was previously a White House Correspondent at Newsweek.
Pace, a custom content marketing company, has made several management changes: Heather Keets Wright has been promoted to the newly created position of group content strategy director. Cindy Philips has been promoted to managing director of the inflight entertainment practices division. Angus Macaulay has been named group vice president of marketing and sales.
Jack Laschever has been promoted to president of Forbes Conferences. Laschever was previously vice president of sales and marketing for Forbes online.
Genesis Media has named Melissa Bonnick as senior director of advertising operations. Bonnick was formerly director of advertising and sponsorship for I-play.
Quartz has named Herman Wong as its social media editor. Wong joins the company from Newsday, where he served as a social media coordinator.

Paula Szuchman is now managing editor at The Daily Beast. Szuchman joined the company from The Wall Street Journal, where she held various editorial roles. David Freedlander has been named media editor. Freedlander was serving as a political correspondent for the publication.
Michael Bruno has been named senior policy editor at Aviation Week. Bruno has been a contributing writer for the publication since 2005.
Meet the Author
---