People on the move 4.17.14

Southern Living, All You, Good Housekeeping and more...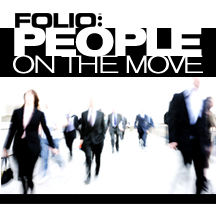 Sid Evans has expanded his role at Time Inc. and is now editor-in-chief of Southern Living. Evans was group editor, and he will continue editorial oversight of other Time Inc. brands, including Cooking Light, Coastal Living, Sunset and This Old House.
People magazine has named Henry Goldblatt as its deputy editor. Goldblatt previously held the same role at Entertainment Weekly.
Tim Glenn is the new vice president of business development at SheKnows. Glenn joins the company from Defy Media, where he led video partnerships.
John Wattiker has been promoted to international fashion manager at Esquire. He was serving as account manager of beauty, grooming and financial services.
Eater has named Amanda Kludt as its first editor-in-chief. She was formerly editorial director for the blog.
Meaghan Murphy is the new executive editor at Good Housekeeping. She joined the brand from SELF, where she was deputy editor.
Inc. has named Jon Fine as its executive editor. Fine was editorial director at Magnum Photos.
Zack Grice has been promoted to publisher of Bicycling. Grice was previously associate publisher of sales and marketing for the brand.
Lori Leibovich has been named editor-in-chief of RealSimple.com. Leibovich joined the brand from The Huffington Post, where she was executive lifestyle editor.
Chicago Magazine has named Terrance Noland as executive editor. Noland was previously a freelance writer and editor for several consumer-facing titles.
Nina Waldorf has been named editor of Time Inc.'s All You. She was previously executive editor of the brand.
Meet the Author
---