People on the Move | 3.8.12

TIME, Women's Day, The New Yorker, and UBM Global Trade…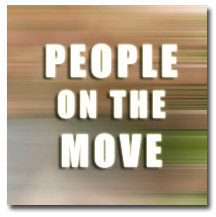 Erik Hass was named director of business development for M2 Media Group. Previously, Hass served for Wenner Media, where he led strategic partnership marketing and development.
CNET has added Ben Parr as a contributing columnist, covering technology, social media, and startups. Parr formerly served as editor-at-large for Mashable.

Market News International named Heather Scott bureau chief. Formerly, Scott served as Washington deputy bureau chief for the publication's wire service.

The Atlantic Wire added Jen Doll as a senior writer. Doll formerly wrote and edited for The Villiage Voice's blog Runnin' Scared.
Amy Gorin was named senior editor of the nutrition, health and weight loss section for Weight Watchers Magazine. Previously, Gorin served as a senior editor for Health magazine.
Susan Spencer was named editor-in-chief of Women's Day. Previously, Spencer was an executive editor at All You magazine.
UBM Global Trade appointed Tony Stein publisher of The Journal of Commerce. Stein was formerly the associate publisher for publication.
The Wall Street Journal announced Michael Hickins will oversee it's new publication CIO Journal. In addition to his new role, he will also retain his similar responsibilities for the publication's professional edition. WSJ has also named Raju Narisetti as deputy managing editor. Narisetti formerly served as managing editor at The Washington Post.
POLITICO has named Kathryn Wolfe as a senior transportation and infrastructure reporter. Wolfe previously worked as lead transportation and infrastructure reporter for Congressional Quarterly. Lois Romano has also joined POLITICO as a senior political reporter. Romano previously was a senior writer at Newsweek and The Daily Beast.
dealReporter has added Joy C. Shaw as a regulatory correspondent. Shaw previously served as a correspondent for the Dow Jones Newswire.
TIME has promoted Bobby Ghosh to editor-at-large. Ghosh previously served as a deputy international editor for the publication. Dan Macsai also joins the publication as a briefing editor. He previously served as a staff editor at Fast Company.

Nicholas Thompson was named editor of NewYorker.com. Previously, Thompson served as a senior editor for The New Yorker.

Rodale Inc. has promoted Matt Bean to vice-president of digital product development. Bean formerly served as an associate vice-president for the company's mobile, social and emerging medias division.
Carl Gaines was named editor of The Commercial Mortgage Observer. He was previously the East Coast editor at ALM's real estate media group.
Elizabeth Weingarten is now an editorial assistant for the New America Foundation. Weingarten previously filled the same role at Slate magazine.
Jim Tourtillott has been promoted to vice president of information technology for Kable Media Services, Inc. Tourtillott has served the company in a number of different roles for nearly 15 years.
Meet the Author
---