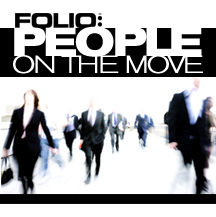 Johnathan Hayter has been promoted to director of Web publishing at ALM's Center of Excellence. He was previously a new media editor at the company.
First Look hired Gregg Bernard as vice president of business development. Bernard joined the company from IAC's Vimeo, where he was vice president of business development.
David Sloan has joined Kalmbach Publishing as director of business development. Sloan was previously publisher at Rodale's American Woodworker.
Meredith Corporation has promoted Janell Pittman to vice president and general manager of Better Homes and Gardens and the Parents Digital Network. Pittman was previously serving as general manager of BHG.com.
Allure has named Britt Aboutaleb as multimedia director-a new role for the brand. Aboutaleb joined the brand from Byrdie.com, where she was editorial director.
InStyle has made several staff changes:
Adrian Moreno has been promoted from senior manager of creative services to digital art director.
Nika Vagner is now senior editor of social. She joins the brand from Entertainment Weekly, where she was a social media manager.
Leah Abrahams has been bumped from associate producer to site producer.
Katie Donbavand will take over the role of associate producer. She previously did freelance for the brand.
Alexandra Pichert joined the brand as an assistant photo editor. She previously did freelance for the brand.
Healthy Living has named Kim Paulsen as vice president and general manager. Paulsen was previously a senior vice president at Penton Media.
Harris Publications has named Nicole Sia as director of digital content and strategy. She was formerly managing editor at spin.
Epicurious names Danica Lo as its executive editor. Lo was previously a contributor at Glamour.