People on the Move | 3.20.14

The Huffington Post, Fortune, Rodale and more...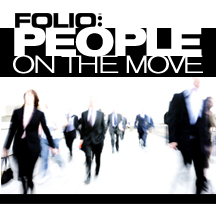 Town&Country has tapped Jay McInerney as its wine critic. He was previously in a similar role at the Wall Street Journal.
Emily Peck has been promoted to executive business editor at The Huffington Post. Peck was managing editor of the business vertical.
Peter Hemmel joined Women's Day as design director. He was previously creative director at Prevention.
Ronan Gardiner and Laura Frerer-Schmidt have been promoted to vice president and publisher of Men's and Women's Health, respectively. Both Gardiner and Frerer-Schmidt were serving as publisher for their brands.
Fortune has added Roland Jones as news editor and Scott DeCarlo as list editor. Jones moved to fortune from Time Inc.'s Content Solutions group, where he was a senior editor. DeCarlo was previously at Forbes, serving as editor for its wealth team.
The Atlantic has named David Frum as a senior editor. Frum is returning to journalism after a long absence, but has authored several books and previously wrote for Forbes, The Daily Beast/Newsweek and the National Review.
Billboard has added some new staffers to its creative team:
Samantha Xu has joined as photo editor. She was previously photo editor at Hearst Digital.
Frank Auguliaro has been named art director. He was serving as deputy art director at Esquire.
Rob Hewitt is now design director. Hewitt was previously design director at Condé Nast Traveler.
Mashable has named Ashley Codianni as director of news video. She was formerly with Now This News, where she managed its political content.
Cameron Connors is the new publisher of Popular Mechanics. Connors left Paper Communications, where she was president.
Meet the Author
---