People on the Move | 3.13.14

Working Mother, Mashable, Gawker, Fortune and more…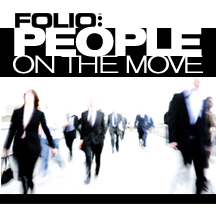 Kim Sealy is the new publisher at Working Mother. Sealy was previously the brand's eastern advertising director of integrated sales.
Mashable has named Jonathan Ellis managing editor. Ellis joins the company from The New York Times, where he was senior editor for its digital platforms.
Mark Rozzo is leaving his role as executive editor of Town and Country to join Vanity Fair as deputy editor.
John Cook is leaving his post as editor-in-chief at Gawker to join First Look Media as editor-in-chief of its digital magazine, The Intercept. Max Read, current deputy editor will be stepping into Cook's role at Gawker.
Fortune has named Eric Danetz as its publisher. Danetz was previously chief revenue officer at Defy Media.
Connie Guglielmo has been named editor-in-chief at CNET. She was previously serving as technology editor at Forbes.
POPSUGAR has tapped David Neyman as its new head of creative partnerships and video development. He was previously head of Spin Productions at SpinMedia.
Meet the Author
---