People On The Move | 2.6.13

National Journal, Marie Claire, SB Nation and The Atlantic...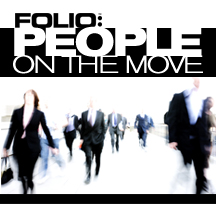 Michael Kuntz has been named publisher of Popular Mechanics. Kuntz was previously associate vice president of digital sales at Rodale.
National Journal has named Mark Walters as associate publisher and senior vice president. Walters joins the magazine from POLITICO, where he was senior vice president of advertising and marketing.

Christopher Tkaczyk has been named as a senior editor at Fortune. Tkaczyk was previously tablet editor for the magazine. Stephanie Mehta is now deputy managing editor at the magazine. Mehta was formerly the executive editor.

Laura Ferrara has been named editor-at-large at Marie Claire. Ferrara is a fashion industry veteran who joins the magazine from a career in freelance. Jennifer Goldstein is now beauty and health editor for the magazine. Goldstein was previously with Prevention, where she was beauty director. Nina Sterghiou adds "style" to her title, making her the magazine's style and market director.
Smithsonian Media has named Lori Erdos as publisher, media and business development. Erdos was previously vice president of advertising sales at Gannett.
UBM Tech has named Sandra Wallach as its new chief financial officer. Wallach was previously vice president of finance at MiaSole.
Evan Krauss has been named chief revenue officer at Federated Media Publishing. Krauss joins the company from Shazam, where he was excutive vice president of advertising sales.
Consumer Reports has added Diane Salvatore as senior director of content strategy and delivery, Brent Diamond as vice president of magazine and newsletter products and Christian Nimsky as vice president of digital interactive products and services. Salvatore is a former editor-in-chief of Prevention magazine. Nimsky has an extensive background in the consumer automotive space, contributing to Kelley Blue Book and Edmunds.com. And Diamond previously served in marketing for Powder and Surfer magazine.

Olga Khazan has been named editor of online global news at The Atlantic. Khazan joins from The Washington Post, where she was a foreign desk producer. Esther Yi has been tapped as associate editor. Yi was previously an editorial fellow for the magazine.
SB Nation has added Bill Hanstock as an editor and contributor. Hanstock has been a regular contributor to the publication's newsdesk for the last year.
Hearst Business Media has named Gregory Dorn as executive vice president, focusing on the company's healthcare business portfolio. Dorn was previously president of the company's First Databank property.
Meet the Author
---