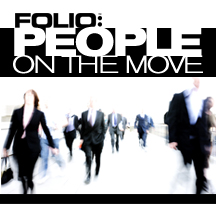 Avik Roy has been named opinion editor at Forbes. He was previously a health care writer at Forbes.com
Amy Schatz has joined Re/code as a reporter covering technology policy issues. She previously served as a health care and tech policy reporter at The Wall Street Journal.
Rebecca Carroll has joined xoJane.com as managing editor. She previously served as managing editor at The Aesthete and features editor at The Huffington Post.
Adina Steiman has been hired as features director for SELF. She previously served as food and nutrition editor at Men's Health.
Joan Niesen has joined Sports Illustrated as a staff writer. She most recently served as a Broncos beat writer at The Denver Post.
Light Reading has hired Mitch Wagner as west coast bureau chief. Wagner was previously editor-in-chief at Internet Evolution and executive editor at InformationWeek.
Max Nisen has been appointed management reporter at Quartz. He joins from his previous position as a reporter at Business Insider.
Noah Shachtman has joined The Daily Beast as executive editor. He most recently served as executive news editor at Foreign Policy.
BuzzFeed has hired Ken Bensinger as part of their new investigative unit. Bensinger most recently served as a business reporter at the Los Angeles Times.
Laura Nichols has joined PRWeek as a reporter covering health care and public affairs. She previously served as a writer and editor at StateCollege.com.
Nykia Spradley has joined Essence as beauty editor. She most recently served as associate beauty editor at Ladies' Home Journal.
Cindi Cook has been named features editor for New York Cottages & Gardens and Hamptons Cottages & Gardens. She previously served as Hamptons editor for AVENUE on the Beach magazine.
Mark Setchfield, former art director of Best and Love it! has become the art editor of Friday, Gulf News's flagship magazine. 
Lauren Evans has joined AtlanticLIVE in the role of associate director of business development. Evans previously served as multimedia account executive at The Wall Street Journal.
Andrew Freedman has joined Mashable as a climate, weather and environment reporter. He was previously a senior science writer at Climate Central.
Curtis Brainard has joined Scientific American as blogs editor. Most recently, Brainard was a staff writer at Columbia Journalism Review.