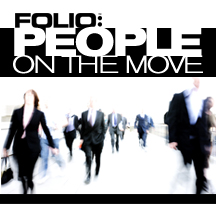 Diana Tsui has joined InStyle as senior editor. She joins from New York Magazine's "The Cut," where she served as online senior market editor.
Time Inc. has hired M. Scott Havens as senior vice president of digital. Havens joins from his previous post as president at The Atlantic.
Greg Bishop has started at Sports Illustrated as a reporter. He most recently served as a general assignment sports reporter at The New York Times.
Scott Dickey has been named CEO of Source Interlink Media. Dickey previously served as CEO of Competitor Group Inc.
Health has named Marnie Braverman vice president of marketing. Braverman previously served as associate publisher of creative services at Brides.
Richard Just has been named editor of National Journal. Just comes from Newsweek, where he also served as editor.
Business Insider has made editorial changes:
Jacquelyn Smith has joined as careers editor. She previously served as a staff writer at Forbes.com.
Hunter Walker has been added as politics editor. He previously served as a national affairs reporter at Talking Points Memo.
Ken Bensinger has joined BuzzFeed's investigative unit as senior reporter. He most recently served as a business reporter at the Los Angeles Times.
Tim Teeman has been hired as the senior culture editor at The Daily Beast. He was most recently the U.S. Correspondent for The Times.
Claudia Parsons has joined Newsweek as a senior editor. She was previously a top news editor and deputy enterprise editor at Reuters.
Mashable has expanded its editorial staff by three:
Jessica Plautz has been appointed travel editor. Plautz joins from Skift where she was the social media and engagement manager.
Brian Ries is now real-time news editor. He most recently served as a technology and health editor at The Daily Beast.
Andrew Freedman has taken the new position of climate reporter. Freedman previously served as a senior science writer for Climate Central.